Home Improvement Agency Service
adapt your home to live independently, Help to to repair, improve,
What does it do?
Care and Repair Elmbridge can assist you:
To repair or adapt your home including specifying work and technically supervising it to completion
By providing advice, information, advocacy and assistance
By helping to access funding through grants, loans, charities and equity release or by self funding
By helping to find building contractors
By helping to improve the security of your home
By helping to improve the energy efficiency of your home
By helping via our Handyperson Scheme
By helping to apply for disability and means tested benefits.
Adaptations and Renovations:

Care and Repair Elmbridge can assist people to repair, renovate or adapt their homes.
Assistance includes provision of technical and welfare support, liaison with other organisations and help with accessing funding for the work including from Council grants, charitable income, insurance claims or by self funding.
Energy Efficiency Measures:

Care and Repair Elmbridge can make referrals for energy efficiency measures to the national Warmfront scheme, for people who are in receipt of welfare benefits and track progress of installation of these measures on line.
The Handyperson can provide draught proofing measures for a small charge.
Claim your free thermometer card to help you to keep an eye on room temperature.
Claim your two free energy saving light bulbs.
Handyperson Scheme:

The service also includes a Handyperson Scheme for small works with a health and safety focus. There is a small charge for this scheme.
Who it is for?
CARE is a home improvement agency run by the Council. If you are an owner-occupier or private tenant on a low income, or aged 70 or over or disabled, who needs to repair, improve or adapt your home, then we may be able to help you.
Where it is available?
Local service (Elmbridge).
What it costs:
Some of our services are provided free of charge to you. All advice is free.
If you want Care and Repair Elmbridge to arrange and oversee work privately for you, our fees are 12.5% of the cost of the work.
If the work is paid for by Council grant, the 15% fee is an eligible cost for grant.
How to access or apply for it:
If you need help or advice from the Care and Repair Elmbridge Team, please telephone 01372 474 645.
Classification(s):
Info last updated:
30/03/2021
Provider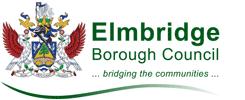 Elmbridge Borough Council, Civic Centre, High Street, Esher, Surrey, KT10 9SD