Wolverhampton Citizens Advice Bureau
Information and advice in Wolverhampton
What does it do?
Information & Advice
Face to face general advice – an initial assessment followed by information, signposting, advice, help to take action or referral for specialist help. We cover problems with benefits, debt, housing, employment, family, consumer, understanding finances, and a multitude of other problems. We help to complete forms.


Telephone assessment & advice
Help on the full range of issues mentioned above including specialist debt advice, and referral to the Wolverhampton Credit Union for crisis loans, and local food banks.


Specialist Debt Advice
We help you stabilise your finances, make sure you have all the income you are entitled to, cover essential bills, and manage your debts. We will help complete forms, negotiate with your creditors, and advise you about your options to deal with your debts. We are able to help you through bankruptcy and Debt Relief Orders and carry out an eligibility check for finding financial support for court fees if required.


Specialist Housing Advice & Representation
for people eligible for Legal Aid in housing, we provide advice and court representation to prevent eviction.


Pension Wise
Since 6 April 2015, pensions have changed, giving you more freedom to choose what to do with your pension pot once you turn 50.
Pension Wise is a government service that will help you go through your options so you can make informed and confident decisions that are best for you and your family. It is not regulated financial advice – it provides impartial guidance and does not recommend products or providers.
More information is available here (link to http://www.pensionwise.gov.uk) or you can check your eligibility and to book an appointment with one of our guiders, call us between 9.00am-5.00pm Monday to Thursday and 9.00am-4.30 Friday on 01902 572048
We provide appointments in Wolverhampton, Dudley, Walsall and Birmingham.


Better off in Wolverhampton (BoW)
Offering support to social tenants to become more confident in dealing with their finances. The Better off in Wolverhampton team can help you: We can help you:
understand bills & payments
find good deals for your bills
create a budget
open a bank account
maximise your income
Barrier Busting with BSL
We offer a dedicated advice service for Deaf people. Our team undertake assessments, give advice, help with form filling and contact with other organisations. Our advisers are Deaf and fluent in BSL.
Who it is for?
People in Wolverhampton
Where it is available?
Local service (Wolverhampton).
What it costs:
The service is free of charge.
How to access or apply for it:
About our advice service
For Pension Wise appointments Tel: 01902 572048.
Mon - Thurs 9.00 to 17.00 and Friday 9.00 to 16.30 Except bank holidays.
Advice session times
| Day | Time | Further information |
| --- | --- | --- |
| Monday | 09.30 - 14.00 | |
| Tuesday | 09.30 - 14.00 | |
| Wednesday | 09.30 - 14.00 | |
| Thursday | 09.30 - 14.00 | |
| Friday | | Snow Hill office Closed - Bilston office open Fridays |
Telephone advice times
| Day | Time | Further information |
| --- | --- | --- |
| Monday | 10.00 - 16.00 | Advice Line 03444111444 Week days Except Bank Holidays |
| Tuesday | 10.00 - 16.00 | see above |
| Wednesday | 10.00 - 16.00 | see above |
| Thursday | 10.00 - 16.00 | see above |
| Friday | 10.00 - 16.00 | see above |
What to expect then:
Advisers on the telephone advice service are able to provide information and advice. Where your enquiry is more complicated they will assess the best way of dealing with it and you may be asked to attend the Bureau for an interview or referred to other organisations
where appropriate.
Classification(s):
Info last updated:
14/07/2017
Provider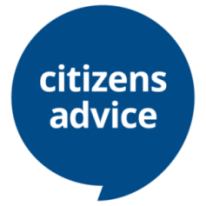 26 Snow Hill, Wolverhampton, West Midlands, WV2 4AD