Dudley Telecare Service
What does it do?
What is Telecare? Telecare represents the whole range of 'assistive technology' products, which include all sorts of alarm systems. The products provide support to people in their own homes, through their link to the Dudley telecare service. The Telecare products are unobtrusive and flexible and represent an automatic monitoring service, which can and has transformed the lives of people who wish to remain living independently for as long as they possibly can. The product also brings reassurance to users by ensuring their safety within the home. Telecare equipment is easy to install. All of the equipment has built in sensors to monitor and alert potential accidents and emergencies such as a person falling, flooding or fire. The sensors are all linked to the Dudley telecare monitoring centre via a telephone line and they alert the operators within seconds, that there is a potential problem within that home. Alternatively customers can choose for the call to be transmitted to their carer's pager or mobile phone – so that they can respond to it.
Who it is for?
This service is available to all residents within Dudley borough and can provide a lifeline to people of all ages, in a variety of vulnerable situations, within the home.
Where it is available?
Local service (Dudley).
What it costs:
The Dudley Telecare Service is incorporated within the property rentals for council tenants, so no extra charge is made for the service. For owner-occupiers and private rental tenants the cost is £11.75 per month, or £10 per month for those who are VAT exempt. This is a standard charge, which is not dependent on the number of Telecare solutions installed.
How to access or apply for it:
Contact the service on 0300 555 2040 for more information
What to expect then:
The service will advise you on the best options
Classification(s):
Info last updated:
03/03/2011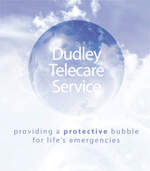 Provider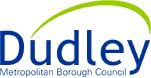 The Council House Priory Road, Dudley, West Midlands, DY1 1HF