Advocacy
Advocacy service for older people in Cheshire
What does it do?
We work hard to ensure that you can have confidence in the quality of advice that we provide. We are members of the Providers of Advocacy Services Support and Information Network (PASSION) and our team works to the standards of Action for Advocacy's Advocacy Charter and Code of Practice.
We also hold the Community Legal Services Quality Mark at General Help with Casework level in Community Care and Work with Older people.
Our Advocacy service is one of 7 organisations working across Cheshire which make up the Cheshire Independent Advocacy Services (CIAS) partnership
Advocacy is a process of supporting and enabling people to:
Express their views and concerns
Access information and services
Defend and promote their rights and responsibilities
Explore options and choices
Advocacy revolves around the belief in equal opportunities for everyone. Effective advocacy can enable people to have their rights and interests given the same consideration as those of the rest of society. In essence an advocate represents a sort of unconditional ally for a vulnerable individual, they may in fact be the only person in that individual's life who is on their side.
Age UK Cheshire provides the following advocacy services for older people in Cheshire, funded by Cheshire West and Chester council, Cheshire East council, Western Cheshire PCT and Central and Eastern Cheshire PCT:


Mental Health Advocacy service – This service aims to provide Advocacy for people aged 65 and over who have a mental health condition. This may be some form of dementia or may be a mental health condition such as depression, anxiety, psychosis or neurosis. It is also expected that the older person would have no effective friends or relatives to support them and would be unable to speak up for themselves.
The Advocate (either a volunteer or paid advocate) works alongside the older person providing them with information, support and representation on specific issues and concerns that are affecting their lives. The aim of this service is to empower and enable the older person at vulnerable times in their lives and to promote their independence. Consequently we do not tend to provide long-term advocacy relationships.
Independent Mental Capacity Advocacy (IMCA)
– This is available to particularly vulnerable older people who lack the capacity to make certain important decisions concerning serious medical treatment, changes to accommodation, adult protection issues and some care reviews. The service is available to those people who have no family or friends whom it would be appropriate to consult about those decisions. The role of the advocate in these cases is to gather information and provide support to the older person, as well as representing their wishes, feelings, beliefs and values during decision making processes.Our IMCA service also handles referrals regarding deprivation of liberty issues under the Mental Capacity Act Deprivation of Liberty Safeguards. These safeguards have been introduced to ensure that no-one is deprived of their liberty in a hospital or care home setting without good reason, and that people who are deprived of their liberty receive the care they need while retaining specific rights.
Independent Mental Health Advocacy (IMHA)
– This is available to older people who meet the eligibility criteria under the Mental Health Act 1983 (as amended by the Mental Health Act 2007). The role of the IMHA is to help people obtain information and understand the legislation which they are subject and the rights that this gives both them and other people.
Who it is for?
Age UK Cheshire has provided advocacy services for older people since 1993.
We have supported hundreds of people across the county by providing information and representation on a variety of advocacy needs.
Where it is available?
Local service (Ellesmere Port and Neston, Halton, Macclesfield, Vale Royal, Warrington, Chester, Congleton, Crewe and Nantwich).
What it costs:
Our advocacy services are free, confidential and impartial.
How to access or apply for it:
For further advice please contact the Senior Advocates :-

Tel: 01606 305004

Fax: 01606 881667

Email: advocacy@ageconcerncheshire.org.uk
What to expect then:
What can an Advocate do?

An Advocate will help you to access information that you need, or go with you to meetings, as a supportive presence. An advocate will listen to what someone wants and then support them in getting their voice heard and having their views recognised. An advocate might write letters on your behalf, or speak for you in situations where you don't feel able to speak for yourself.

An advocate is independent and will represent your wishes without judging them or putting forward their own personal opinion.

Advocacy can be useful whenever someone feels that their rights are not being respected, when an organisation or authorityis not listening to them and/or in situations when they find it difficult to make their views heard.
Classification(s):
Info last updated:
10/04/2015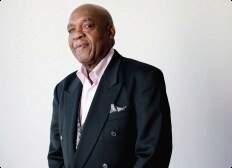 Provider

314 Chester Road, Hartford, Northwich, CW8 2AB