Blue disabled parking badges
What does it do?
A blue badge does entitle you to use spaces reserved for disabled people in council car parks. For further details pick up the Government booklet "The Blue Badge Scheme", from any of our Customer Service Centres.
Who it is for?
Individuals can qualify for a blue badge if they meet strict criteria. To qualify you must meet at least one of the following requirements:

If you receive the higher rate of the mobility component of the Disability Living allowance

If you use a motor vehicle supplied by the Department of Social Security, or are in receipt of a grant to provide a motor vehicle

If you are registered blind

If you receive a mobility supplement to a military pension

If you drive a motor vehicle regularly, have a severe disability in both upper limbs, and are unable to turn the steering wheel by hand, even if the wheel is fitted a steering knob

If you have a substantial disability which causes inability to walk or very considerable difficulty in walking

If it is unclear whether or not you qualify, we may need to ask your doctor, in confidence, for their opinion.
Where it is available?
Local service (East Riding of Yorkshire, Kingston upon Hull).
How to access or apply for it:
Phone customer services on 01482 393 939
Email
customer.services@eastriding.gov.uk
Write to East Riding of Yorkshire Council, County Hall, Beverley, HU17 9BA
If you would like to discuss these or any of the services mentioned in more detail please visit anyone of our 14 Customer Service Centres where a referral form can be completed and forwarded to the Social Service's department. The Care Management team will then assess your eligibility for services provided by the Council.
What to expect then:
You will need to produce two passport-sized photographs, a £2.00 fee and produce your old badge.
Info last updated:
22/11/2017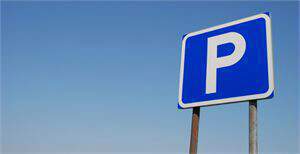 Provider

County Hall, Beverley, HU17 9BA