Disabled Parking
What does it do?
About access protection marking

An access protection marking is an advisory marking that can be used to highlight a dropped kerb (vehicle access). The marking is often
referred to as a 'H' marking. It assists to highlight to drivers that it is an area where they should not be parking.

About disabled parking bays

Disabled parking bays are advisory markings put on the road outside a person's home to provide an area where a blue badge holder can
park their vehicle displaying a blue badge. There are certain criteria that are required to be met before a bay can be provided.
Who it is for?
We can provide assistance and advice to help disabled people with access protection marking and parking bays.
Where it is available?
Local service (Coventry).
What it costs:
There is no charge for disabled parking bays. However, due to the large number of requests that are received for these facilities
and budgetary constraints, the requests have to be prioritised. This may result in a wait before your request is dealt with.
How to access or apply for it:
You can find further information on the website and complete an application form or you can phone or email for advice/form
What to expect then:
The Council will provide information and advice.
Classification(s):
Info last updated:
22/02/2011
Provider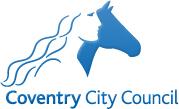 Spire House New Union Street, Coventry, West Midlands, CV1 2PW