MS Helpline
help line, telephone line, advice on Multiple Sclerosis
What does it do?
Information from the Helpline
You can ask us about anything to do with MS. We provide up-to-date, evidence-based information about MS, including:

-symptoms -diagnosis

-benefits -employment

-treatments -discrimination

-research -health and social care

We are here to talk things through and explore your options, however, we are not medically qualified and we do not give advice.
Who it is for?
Who can contact the Helpline?

You can contact the Helpline whether you are newly diagnosed, have lived with the condition for many years, or are a carer, relative
or friend. You can contact us if you are being tested for MS or are unsure about a diagnosis.

MS Health and social care professionals can also use the MS Helpline service.

You do not need to be an MS Society member to use the Helpline.
Where it is available?
National service (England, Northern Ireland, Scotland, Wales).
What it costs:
The service is free of charge
How to access or apply for it:
How can I contact the Helpline?

By telephone: Freephone on 0808 800 8000

By email: helpline@mssociety.org.uk

By letter: MS Society, Carriage House, 8 City North Place, London, N4 3FU

In person: At the MS National Centre (please call to make an appointment)
Our MS Helpline is open between 9am and 7pm, Monday to Friday. These times do not include bank holidays.
Additional information:
All calls and emails to the Helpline are confidential. Enquiries remain confidential but may occasionally be monitored for training purposes and to ensure quality of service.

The Helpline can get very busy. If you have difficulty getting through to a Helpline worker, you can leave a message and someone will call you back as soon as possible. Please note, the Helpline can't return calls to people who have an anonymous call-barring system.

The evenings can be quieter, so don't forget we're open until 9pm.


Classification(s):
Info last updated:
12/01/2023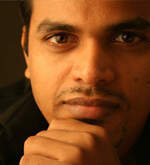 Provider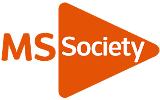 Carriage House,, 8 City North Place,, London, N4 3FU