Regaining Independence Support Service
What does it do?
It can help with activities like:

getting dressed;
walking around your home;
washing or bathing; and
making hot drinks and meals.

This may be after a period in hospital, or just because you have not been coping as independently as you would like at home.
The team has an occupational therapist, a social care worker and regaining independence assistants. They will work closely with you so that you can become or remain independent in doing everyday tasks at home.
We can provide this support for up to eight weeks while we explore longer-term arrangements, if they are needed. Our aim is to help you to do as much for yourself as you would like to.
Who it is for?
If you live in your own home and have recently been experiencing difficulties carrying out daily living activities, our team may be able to support you.
Where it is available?
Local service (Horsham, Worthing, Adur, Arun, Chichester, Crawley, Mid Sussex).
What it costs:
RISS is a free service for those customers who meet the correct access criteria and is for up to 6 weeks. Customers will be advised that should their free service be required for longer than 6 weeks, they will be charged for any period in excess of 6 weeks. All customers will continue to be referred for a WBA assessment to ensure maximisation of income.
What to expect then:
An assistant will visit you at the arranged times to assist or supervise you with the agreed tasks. As you are able to do more for yourself, they will assist you less.

After about two or three weeks the social care worker will visit you to discuss what options you have when the team finishes working with you.
They will also find out how you are managing your daily living activities.
You may still need some support to become or remain independent. You may be able to have a personal budget that will give you choice and control over how and where you get further support.
This is known as 'self-directed support'.
Additional information:
An occupational therapist will visit you at home and complete an assessment with you. You can discuss with them what you want to be able to do for yourself.
They can also arrange for you to have equipment on loan to make things easier for you. For example, they could arrange for:

your normal sitting room chair to be raised on blocks so it is easier for you to get in and out of it; and
grab rails to be fitted in places such as in your bathroom or by the front door.

The occupational therapist will work with you to agree what help you need and how often. They can then arrange a programme of support from our regaining independence assistants.

Classification(s):
Info last updated:
16/12/2010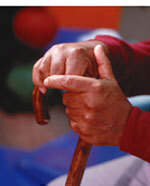 Provider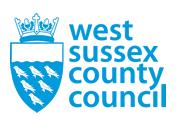 County Hall Tower Street, The Grange, Chichester, West Sussex, PO19 1QT