Caremark - Chelmsford
What does it do?
There is no real limit to the type of support that Caremark can offer you. We have an extremely broad range of services ranging from something as little as some company whilst walking the dog, to 24 hour support with your personal care.

Our range of personal care and support services is extremely broad and is not restricted to the examples provided here. Some of our customers have asked us for support with the following daily activities:
Bathing and Showering
Support with getting up and going to bed
Assistance using the bathroom and toilet
Getting dressed and undressed
Supporting other members of the household with their personal care.
Continence Care (including provision of clinical waste service)
Hair care
Shaving
Cleaning teeth
Foot care
Choosing and caring for their clothes
Being aware of personal hygiene
Recognising and discussing health needs
Making appointments with Healthcare professionals
Helping you manage your medication
Support with eating and drinking, i.e. making drinks, preparing food, menu planning, cooking.
Caremark can also provide support to people who are caring for someone else; it may be that you want a short break or just that you need help with some of the activities you assist them with.
Who it is for?
Caremark (Chelmsford) offers Care and Support to any adult looking for some assistance to continue living at home safely and comfortably.l
Where it is available?
Local service (Chelmsford).
How to access or apply for it:
If you would like to speak to someone about the support you are looking for, simply call us on: 01371 872178
Additional information:
The latest quality rating of this service by the Care Quality Commission (CQC) shows: Not Yet Rated
Classification(s):
Info last updated:
22/06/2013
Provider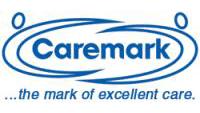 75c High Street, Dunmow, Essex, CM6 1AE