Bluebird Care (Leeds North)
What does it do?
Some of the services we offer are;
Assisting with 'starting the day'. Help to get up, wash / shower / bath, get dressed and have breakfast.
We can go shopping, either taking our customer out with us or, alternatively, we can come in, agree a shopping list, go to the shops, come back and put it all away!
We can prepare food and drink.
We can make sure we prompt or administer medication when it is due.
We can do domestic tasks like cleaning, laundry ironing either on a regular basis or as a 'spring clean' (even if it is in the autumn!)
We can provide a respite service. Where a member of the family is principal carer there may be need for relief to allow that person time for themselves, maybe a couple of times a week.
Some people like to have a pampering session once or twice a week. A nice bath and then clean clothes, a changed bed and a nice meal before bedtime. Bliss!
And at the end of each day, some help with getting ready for bed.
We provide care services through the night for those people who need them. This can either be on a 'sleeper night' basis, where the care worker expects a reasonable night's sleep but is on hand for emergencies, or a 'waking night' where the care worker is on duty throughout the night.
Who it is for?
Bluebird Care provides care not only to Older People but also toadults with Learning Disabilities and Physical Disabilities
Where it is available?
Local service (Leeds).
How to access or apply for it:
Contact us at the address or phone number above.
Additional information:
The latest quality rating of this service by the Care Quality Commission (CQC) shows: 2 Stars - Good
Classification(s):
Info last updated:
22/06/2013
Provider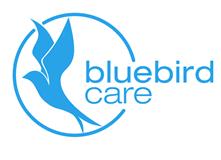 Beech House, Troy Road, Horsforth, Leeds, West Yorkshire, LS18 5NQ