Bluebird Care (Warrington)
What does it do?
We provide care to everyone......
As a guideline some of our customers fall into these categories;
Older people who need 'a bit of help' getting up and going to bed (for example)
Husband-and-wife who would like assistance with keeping on top of household chores.
People who are physically disabled and who need assistance with the things that their disability prevents them from doing entirely by themselves.
People who have fairly constant care needs but do not wish to go into residential care will frequently choose our Live-in Care Service.
Sometimes when someone has been released from hospital after illness or an operation, they will contact us for short term help until they are feeling fit enough to regain their old lifestyle.
We provide a service for people who rely on a relative or friend for most of their care but would like to give that person a break from time to time.
Many people would like to escape from the same four walls from occasionally and would like someone to take them out for a couple of hours or for a day's shopping.
Who it is for?
Bluebird Care provides care not only to Older People but also to people with Learning Disabilities, Physical Disabilities and to Children and their families.


Where it is available?
Local service (Warrington).
How to access or apply for it:
For further information call 01925 633417.
Additional information:
The latest quality rating of this service by the Care Quality Commission (CQC) shows: 2 Stars - Good
Classification(s):
Info last updated:
18/07/2011
Provider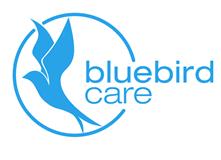 67 Sankey Street, Warrington, WA1 1SL