Respite and Convalescence Care
What does it do?
At Brendoncare Knightwood in Chandlers Ford, Hampshire, we offer a range of respite care services which give older people and their carers short-term breaks. For respite care, convalescence support or just a chance to catch your breath, we can help.

Intermediate Care Unit - three spacious, pleasant en-suite nursing rooms available within our short-stay unit. Caring, expert staff focus on well-being, independence and a return to 'home life' as soon as possible.

The highly flexible services cover:
Post-operative convalescence – for people recovering from surgery who need care, reassurance and confidence before returning home
Rehabilitation - for people recovering from an illness, a fall, or a stroke perhaps
Support for couples – if one partner's care needs have increased, the second may temporarily need some extra help and support. We have adjoining rooms available.
Families in Crisis – we can provide valuable 'breathing time' while families recover from a setback or need time to look into long-term nursing or residential care options. Helps avoid rushed decisions and costly, disruptive mistakes.
Respite – people who are caring for an elderly relative or friend can call on us to provide a respite service, on a regular, occasional or one-off basis. Respite care gives support to families and allows carers to take a valuable break or holiday.
Supported Care Apartment – we also have a self-contained, well-appointed two bedroom apartment available for short-term rent for people over 50 who need respite care, convalescence support or just a break. You would enjoy full access to Knightwood's excellent facilities as well as the peace of mind which comes from knowing care and support services are on hand 24 hours a day. This apartment is ideal for couples or other two-somes.


Who it is for?
Older people and their carers.
Where it is available?
Local service (Test Valley).
What it costs:
Our charges are competitive.
How to access or apply for it:
Enquiries are welcome from private individuals and families. We are also delighted to take referrals from fellow health professionals perhaps caring for people in private hospitals, care or nursing homes. We also work with GPs, Social Workers and District Nurses who have patients living in the community who could benefit from a short stay or expert care, perhaps after an operation or a fall. Please contact the Centre Manager for more information.
Additional information:
With a dedicated well-trained and friendly team of staff, we have considerable expertise at delivering rehabilitation and convalescence care to older people. We can accommodate stays from as little as a few days, up to six weeks. The services on offer are highly flexible and can be tailored to suit a diverse range of care needs. We offer high quality hotel services, a relaxed welcoming environment, beautiful landscaped grounds and purpose-built modern facilities.

Classification(s):
Info last updated:
22/06/2013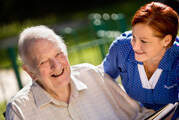 Provider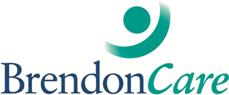 Shannon Way, , Chandlers Ford, Hampshire, SO53 4TL