Goldsborough Home Care - Hornchurch
What does it do?
We provide older people with the best possible quality of care which enables them to make choices about their quality of life.

Domestic Care Services include:

Helping Hands
Do you need help with any domestic tasks around the home? Maybe you need an extra pair of hands to help clean/tidy the house? Is there some laundry that needs to be tackled? Whatever the domestic task we can be there to assist you.
Companionship
Whether it's helping with a hobby or just having someone there to talk to, we can help.
Shopping
Helping you with your weekly shop, reading labels, unpacking etc.
Errands
Help to take/transport you to a local club, or church group, for example.
Pet care
Help walking and feeding your pets and even settling them at night.
Anything Else?
Are there any other tasks that you need a little help or assistance with? Our staff will be more than happy to help with any additional requests that you may have.

Personal Care Services include:

Early Bird
Do you need help getting out of bed in the morning or assistance with bathing and dressing, etc? We can help you with these and a host of other activities to help you start your day comfortably.
Lunch Time Help
We can cook you a light lunch, make you a cup of tea and prompt you to take your medication and ensure your security and wellbeing.
Sunset Service
We can visit you to settle you in for the evening, make you a meal and assist with medication if needed.
Safe and Sound
And so to bed…We will make you comfortable and tuck you in for the night, making sure your property is secured so you can have a restful nights sleep.



Who it is for?
We specialise in home care for individuals who need support to remain independent in their own homes. We also offer enhanced services such as those for older people with physical disabilities, or specialist services for conditions like dementia or Alzheimer's.
Where it is available?
Local service (Havering).
How to access or apply for it:
For further information call 01708 478712

Additional information:
The latest quality rating of this service by the Care Quality Commission (CQC) shows: 1 Star - Adequate
Classification(s):
Info last updated:
23/08/2011
Provider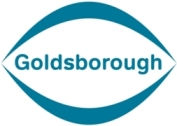 106a North Street, Hornchurch, London, RM11 1SU