Nestor Primecare Services TA Goldsborough Home Care Peterborough Dom Agency
What does it do?
We provide a variety of care and support services to assist people with the activities of daily living.

Goldsborough Home Care provide:
Personal Care
Domestiic Care
Live In Care
Mental Health Services
Providing older people with the best possible quality of care enables them to make choices about their quality of life.
Domestic services can provide assistance with nutrition, often through basic support tasks like accompanied shopping and helping prepare meals, whilst at the same time helping the individual to retain or regain key skills themselves.
We also offer enhanced services such as those for older people with physical disabilities, or specialist services for conditions like dementia or Alzheimer's.


Who it is for?
We specialise in home care for individuals who need support to remain independent in their own homes.
Where it is available?
Local service (Peterborough).
How to access or apply for it:
For further information call 01733 561121.

Additional information:
The latest quality rating of this service by the Care Quality Commission (CQC) shows: 2 Stars - Good
Classification(s):
Info last updated:
14/07/2011
Provider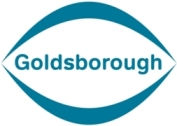 Ground Floor, Trinity Court, Peterborough, PE1 1DA