Crossroads Care Cumbria
What does it do?
We believe that those who care for others are the ultimate unsung heroes and that they too absolutely deserve to have lives of their own, alongside the care they provide for their loved ones. Cumbria Crossroads provides emotional, practical and psychological support to carers by way of respite services in the home. We know that just a few hours a week away from the pressures of full time caring can truly make all the difference in the world to the emotional wellbeing of both carer and the person for whom they care.
A carer is someone of any age who provides unpaid support to family or friends who could not manage without this help. This could be caring for a relative, partner or friend who is ill, frail, disabled or has mental health or substance misuse problems.
Carers may even be juggling paid work with their unpaid caring responsibilities at home. The term carer should not be confused with a care worker, or care assistant, who receives payment for looking after someone.
If you are a carer, your local Crossroads Care scheme can offer you support. Our core service sees a trained carer support worker coming into the home to take over the caring responsibilities. Each local scheme is an independent charity, which has its own funding streams and is therefore able to provide additional services according to funding and demand at a local level.
Free match funded care available to carers of Over 60s in West Cumbria
Due to funding from the Big Lottery Fund, we are now able to offer free match-funded care for those who look after over sixties. For each hour booked on a regular basis, we will match this with a free hour's care. This means that unpaid carers can take advantage of a longer break from their responsibilities, whether during the day or overnight. Call 01900 814854 or 01228 547518 to ask for more details.
Who it is for?
Crossroads Care is a provider of support for carers and the people they care for. We provide flexible services to people of all ages and with a range of disabilities and health conditions.


How to access or apply for it:
See contact details above
Classification(s):
Info last updated:
09/02/2016
Provider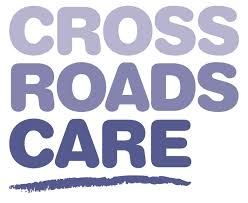 Crossroads House, 227 Blackwell Road, Carlisle, Cumbria, CA2 4DN