Home Improvement Agency Service
Home Improvement Agency in Westminster
What does it do?
The services we offer include:

providing advice and assistance with repairs, improvements and adaptations for clients whose homes require works

applying for financial grant aid on your behalf for works recommended by occupational therapists.

Available grants

1. Decent homes grant

This grant covers work necessary for the home to comply with the 'Decent Homes' standard such as energy efficiency and repairs.

It is means tested and the maximum grant available is £8,000. No more than that amount will be paid to the same applicant in any 3 year period.

2. Disabled facilities grant

This is a mandatory grant by legislation for works to make homes and facilities accessible to a disabled person.

The maximum grant is £30,000.Read more information about the disabled facilities grant and the eligibility requirements.

Owners, occupants, private tenants (ie not council tenants) and housing association are all eligible to apply. If the disabled person is in receipt of any benefits* (excluding job seekers allowance), they will be eligible for 100% of the grant.

The grant cannot be given until the disabled person's condition has been assessed and it's decided that the home needs to be adapted.

3. Adaptions AssistanceThis grant covers mandatory works to make a home suitable for the needs of a disabled person.

It's means tested if the applicant is over 18 years old. The maximum grant is £30,000 and no more than this amount will be paid to the same applicant in any 5 year period.

People who are eligible to apply:
owners
occupiers
private tenants (not council or housing association tenants)

4. Free Handyperson service

This service covers minor works to a home such as replacing light bulbs and other small DIY jobs. It does not cover gardening, plumbing or decorating.

It's not means tested.

Read more information on this service at www.westminster.gov.uk/services-vulnerable-people-0

People who are eligible to apply:

Anyone who is over 60 years or who receives a disability allowance.

Who it is for?
The Westminster Home Improvement Agency supports vulnerable residents to maintain independence and live comfortably and safely in their own homes.
Where it is available?
Local service (Westminster).
How to access or apply for it:
See contact detail above
also https://www.westminster.gov.uk/grants
Useful Download(s):
Classification(s):
Info last updated:
25/07/2022
Provider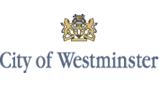 Premises Mangement 4th Floor - City Hall, Westminster City Hall, 64 Victoria Street, London, SW1E 6QP