Home Improvement Agency
Help to to repair, improve, maintain or adapt your home
What does it do?
HOME REPAIRS SUPPORT
Help and advice on all aspects of property repairs, improvements, aids and adaptations.
Our staff will:
Discuss in detail the proposed improvements or repairs and advise on the best possible course of action.
Provide Technical support and schedule of works.
Advise on whether building regulations and planning permission is required.
Help you select a reputable tradesman to undertake the work including obtaining quotations from local recommended tradesmen.
Advise on possible sources of funding including carrying out benefit checks and accessing charity funding.
Arrange for Tradesman to carry out the work.
Provide support throughout the work.
Inspect the work during and on completion.
Ensure you are totally happy with the work before payment is made.
FREE HOUSING OPTIONS SERVICE
Staying in your own home does not need to be a struggle. We can give advice on how to adapt your home and can assess your needs for minor aids and adaptations (such as grab rails) and bathing assessment to prevent slip hazards when getting into/ out of bath.
Think about your own home and what might make it a good/ not so good place to live in older age. It may help to think about how a friend or relative who is disabled, would manage if they came to stay with you.
Consider adaptations and repairs to your own home.
Assistive technology can help support you in your own home e.g. gas sensors, movement monitors, community alarms. Have a look at www.rica.org.uk
Is there a handyperson service in your area which could help with small jobs around the home.
Is your home cold or damp – if so could you benefit from insulation?
Is your home safe and secure?
Care providers.
Can you get financial help?
Check out the range of housing types available.
Location – bus route, shops, friends etc.
Size and Layout – Enough storage, What to do with excess furniture?
Design – adapted or suitable for adaptation.
Safe and secure – Warden Scheme?
If appropriate we will refer you for an Occupational Therapist assessment.
Who it is for?
If you live in Hyndburn or Ribble Valley we will support you with a wide range of practical help and advice. Including major repairs and improvements as well as small or large adaptations.
Where it is available?
Local service (Hyndburn, Ribble Valley).
How to access or apply for it:
See contact details above
Additional information:
All negotiations are carried out with our involvement so you never need to feel on your own.
Classification(s):
Info last updated:
05/08/2022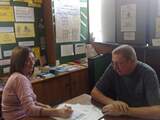 Provider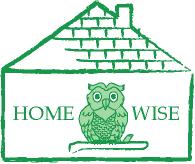 2/4 Whalley Road, Accrington, Lancashire, BB5 1AA