Adapt your home
Help to to repair, improve, maintain or adapt your home
What does it do?
Equipment and adaptations
We work in partnership with Livewell Southwest to find the best solution to meet your needs. To find out if you could benefit from equipment or adaptations contact Livewell Southwest (adults) on 01752 668 000 for an assessment by an occupational therapist.
Who it is for?
If you're struggling to get around your home due to a disability, long-term illness, visual impairment or old age, we may be able to help with equipment and adaptations to your home to make it easier and safer to live independently or for a carer to look after you.
Where it is available?
Local service (Plymouth).
What it costs:
The assessment and some minor alterations are free. If major adaptations are needed which aren't funded, you may be eligible for a Disabled Facilities Grant to help with costs.

If your home can't be adapted due to structure, layout or cost, you may be able to move to a more suitable property.
A discretionary moving on grant up to a maximum of £15,000 could be offered to assist with the cost of moving. If you don't receive a low income benefit, you'll be assessed to see if you've got to contribute towards the cost of the work.
The grant could cover:
Legal expenses
Removal costs
Estate agent fees
Email communityconnections@plymouth.gov.uk or call 01752 398500 for more information.
How to access or apply for it:
Classification(s):
Info last updated:
17/07/2021
Provider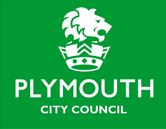 Ballard House, West Hoe Road, Plymouth, Devon, PL1 3BJ