Raystra Healthcare
Home care, Personal care
What does it do?
Raystra Healthcare provides a full spectrum of care across the UK, including practical care, personal care and complex care. Raystra Healthcare provides care and support in the community with a view to preventing or delaying the need for higher intensity and more costly care.

From the beginning, Raystra Healthcare focused on elderly people who were frail, and in enabling them greater independence by taking on the tasks that would allow them to remain in their own dwellings - from practical support such as housework, personal care - washing, or using the toilet, to the more specialist side of care involving end-of-life care, or a higher level of care to more vulnerable people.
Personal Care
Sleep-in service
Domestic Service
Dementia Support/Care Package
Return from hospital
Care Escorts
Palliative care
24 hour live-in care
Companionship
Prompting taking medication
Care can be offered every day of the week, all year round and our services range from a visit to a 24hour live-in carer.
Who it is for?
Raystra Healthcare offers Care and Support to any adult looking for some assistance to continue living at home safely and comfortably.

We work with the Elderly, those with Learning Disabilities, Physical Disabilities and Dementia.

Where it is available?
National service (England).
What it costs:
We charge from £19.50 per hour (depending on location), and £1200 per week for full time live in care. You may be able to gain financial support from your local Council.
How to access or apply for it:
If you would like to speak to someone about the support you are looking for, or maybe you are interested in working within Home Care please read on or simply call us on 01452238262 or email
homecare@raystrahealthcare.com
What to expect then:
We will talk you through what you need, and our Manager will visit you to do a full care assessment once you have decided to work with us. You will be able to call us at any time to discuss changes in your needs or preferences, and we will carry out an in-depth review at least every three months.

Classification(s):
Info last updated:
02/07/2020
Provider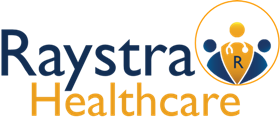 No1 Business Centre, 1 Alvin St, Gloucester, England, GL1 3EJ