SSA Star Care Ltd is a Domiciliary care agency
SSA STAR Care Ltd is a domiciliary care service
What does it do?
Aims and Objectives
• SSA Star Care Ltd aim to deliver services for individuals aged between 18 and 65 years who have a complex care condition and / or
mental illness whose housing tenancy is at risk. Complex care can be defined as a person with learning disabilities, physical sensory
disabilities and / or autism./Mental health.

• SSA Star Care Ltd will support to prevent the loss of tenancy, uphold the rights of people who are threatened with homelessness,
support people to understand the broad range of housing related issues including responsibilities under their tenancy agreement and
to manage these independently.
Who it is for?
SSA Star Care Ltd intend to offer Domiciliary Care services to Adults 18-65 and 65+ that are tailored to meet each client's individual
needs enabling them to live independently in their own home.
Where it is available?
Local service (Enfield, Haringey, Islington, Waltham Forest, Barnet, Camden).
What it costs:
Who can receive this service?
This service is available to:
􃺳 Older people and people with dementia
􃺳 People with physical disabilities
􃺳 People with sensory impairments
􃺳 People with mental health
􃺳 People with learning disabilities

SSA Star Care Ltd will provide support to individual who need care and support for their day-to-day activities. We do this by putting in place a risk assessment in accordance with each individual's needs and can include
• How to Keep their home safe and secure#
• Managing and maintaining their home#
• Understanding their Tenancy#
• Skills in every day living (Shopping, ironing and cleaning)#
• Managing money and budgeting#
• Welfare benefit claims#
• Registering with GP, Optician and Dentist#
• Looking ager their health and supporting with medication#
• Staying contact with friends and family#
• Assessing and managing risks#
• Going on outing, assist with joining a gym, keeping fit#
• Emotional support and advice#
#1
. Assistance and support with bathing, showering and shaving.#
2. Assistance with Hair Care#
3. Mouth Care/ Oral Hygiene#
4. Toileting and incontinence needs#
5. Moving and handling#
6. Getting up, putting to bed.#
7. Assistance with dressing and undressing.# #
SOCIAL CARE!
1. Assistance with outdoors activities, keep fit classes, going to cinema, outing,
restaurants, meeting with friends and relatives.
2. Assistance with planning menu, shopping, paying bills, pension and prescription collections,
taking to doctors, dentist or hospital appointments.

How to access or apply for it:
The SSA STAR Care Ltd Service is accessed through Haringey Borough Council, Enfield Borough Council, Waltham Forest Borough
Council, Hackney Borough Council, Islington Borough Council, Camden Borough Council and Barnet Borough Council. Adults Social Care Community Centres, or privately through Self Funded, Direct Payments. A Social Worker or our Care Manager will visit you at home to determine if you need a home care service.

The Social Worker or Care Manager will also discuss with you the tasks you may require assistance with.
What can a Home Carer do?
A home carer can assist with a wide variety of tasks, however, this will depend on your own circumstances and the needs determined by your Social Worker or SSA Star Care Ltd's Care manager
What to expect then:

We provide the Following Services:
Personal Care, End of Life Care, Social Inclusion, Long Term Care, Respite Care, Sleep-Ins, 24 hours Care, Permanent Placements, Temporary Assignments Sleep-Ins, Domiciliary Care Flexible Hours. Following your assessment, the Social Worker will contact the SSA Star Care Ltd if your care is funded by Social Services with details of the services you require.

The Care Manager from SSA Care Star Ltd will then visit you and discuss the Written Agreement and help you draw up a Personal Care Plan. This will contain details of the services you will receive as well as arrangements for changing or ending the service. You will receive a copy of these.
Additional information:
What if my circumstances change?
Your needs will be reviewed every year. If your personal circumstances change SSA Star Care Ltd will assist you to contact the Social Services who will arrange a review of your needs. For Direct Payments Users they can speak to the Care Manager who will review their needs.

How will I know my Home Carer ?
You will be introduced to your main carer who will work closely with you. You may also receive support from other home care workers due to the level of care you require, or as a result of holidays or sickness. In these circumstances you will be notified in advance of any changes.

All of SSA Star Care Ltd's home carers carry identity cards and you can ask to see this before allowing them into your home.

Classification(s):
Info last updated:
25/05/2020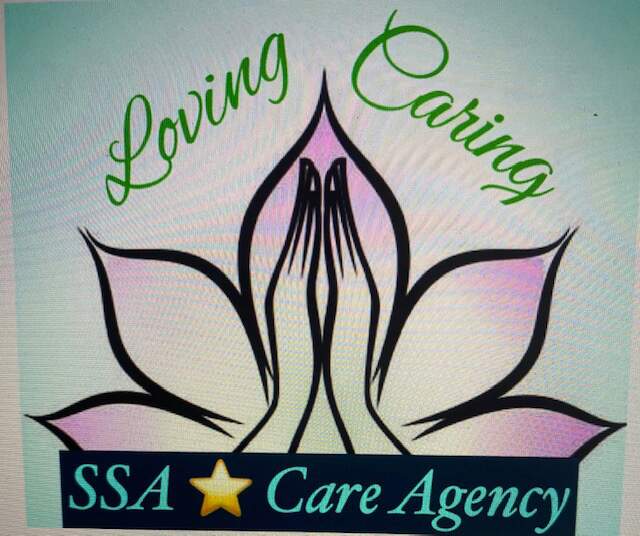 Provider
SSA STAR CARE LTD
89A, 89A High Road, london