Meal on Wheels Hartlepool - Daily Cooked & Delivered on a plate (not frozen)
Hartlepool Meals on wheels Hartlepool. Meals on Wheels Hartlepool
What does it do?

FRESHLY COOKED DELICIOUS MEALS ''SERVED ONTO A REAL PLATE'' AND HOME DELIVERED EACH DAY
Meal delivery and visit report every time
The registered 'not-for-profit' service provides elderly adults with home delivered PLATED meals. It also provides carers, friends and families with a means of ensuring elderly loved ones regularly eat nutritious hot meals and are checked on by a personal visit during the meal delivery. This combines a meal delivery and a useful reassurance that elderly are answering their door and responding to contact with our delivery persons. The service will call and send a text to nominated person when a meal is delivered and/or if no answer or response is received at the delivery address or if the person answering appears to be unwell in any way.

NUTRITIOUS AND DELICIOUS FRESHLY COOKED MEALS
Meals are provided cooked on the day. Instructions are clearly provided and the delivering person will verbally re-state this to the recipient at the point of delivery. Under certain circumstances, meals can be heated whilst delivering the meal provided this request is made in advance when setting up the booking plan.
Who it is for?
Elderly residents who would benefit from meals delivered to their door. The service is usually taken up by other family members, spouses & friends who are concerned about their ageing parents or partners ability to regularly prepare and eat healthy and nutritious meals.

The service also provides comforting knowledge that parents are being visited and personally checked on. The service agrees to immediately alert next-of-kin if there is no response from attending the delivery address or if the person answering appears unwell in any way...Look after someone you love. You will receive a visit report via text immediately following each visit
Where it is available?
Local service serving within 5km of TS248EY.
What it costs:
SUBSIDISED COSTS
The just-heat meal plan is subsidised and costs ONLY £5.99. This includes and desert.

FIVE STAR HYGIENE
This is a subsidised cost which is possible due to the use of Hartlepool Councils 'Enterprise Centre' kitchens. The Enterprise Centre's 5-star Hygiene Rated Kitchen facility is operated by Just-Heat Meals on Wheels who already provide bistro/cafe facilities along with hot meal services to the business tenants, public visitors and Hartlepool council organisations based within the business centre.


COVID-19

We understand that during the next few months we will all be extremely
concerned about protecting the health of our elderly. Please be 100% reassured that our meals are safe as they are microwaved by the customer for minimum of 3 minutes before being eaten. We also take extreme care to minimise any possibility of transition through packaging/delivery materials and advise/remind customers to remove and discard the packaging and wash hands using soap and hot-water for 20-seconds after placing the food into the microwave.


Meals are delivered plated and hygienically cling-filmed. No physical contact will be made with the customer by our delivery person. Please note that plates will be collected and fully sterilised before being reused. Delivery staff may also wear face masks and plastic gloves while handing the plated and packaged food to the customer.


OUR SUGGESTED COVID-19 PROCEDURES (guidance will be given by our delivery person)

Receive delivery
Do not touch face with hands during this time
Place plated food in microwave, set timer and cook for no less than 3-minutes
Use this time to discard all packaging & sanitise worktops where transit packaging items were placed
Remove from microwave
Sanitize microwave handle/buttons
Wash hands
Remove cling film

You may know safely enjoy your just heat meal

...Look after someone you love


How to access or apply for it:
CLICK ON THE 'VIEW OUR WEBSITE' BUTTON at the top of this page
- Facebook
- Website/email
- Instagram
- Community advertising
- Personally calling into the facility
- By telephone 07801745721
What to expect then:
The procedure is as follows
1) Contact Just-heat Meals on Wheels
2) Agree the meal plan & contract
3) Advance payment is required - SORRY - NO MONEY CAN BE ACCEPTED AT THE DELIVERY ADDRESS
Additional information:
Typical Meals
Roast Beef, Roast Chicken, Casseroles, Quality Sausage and Mash, Irish Stews and Hot Pots.
All served with fresh vegetable options, gravy, Yorkshire puddings and a desert
All meal prices include delivery. Note: we do not cater for gluten free or vegans
Classification(s):
Info last updated:
31/08/2022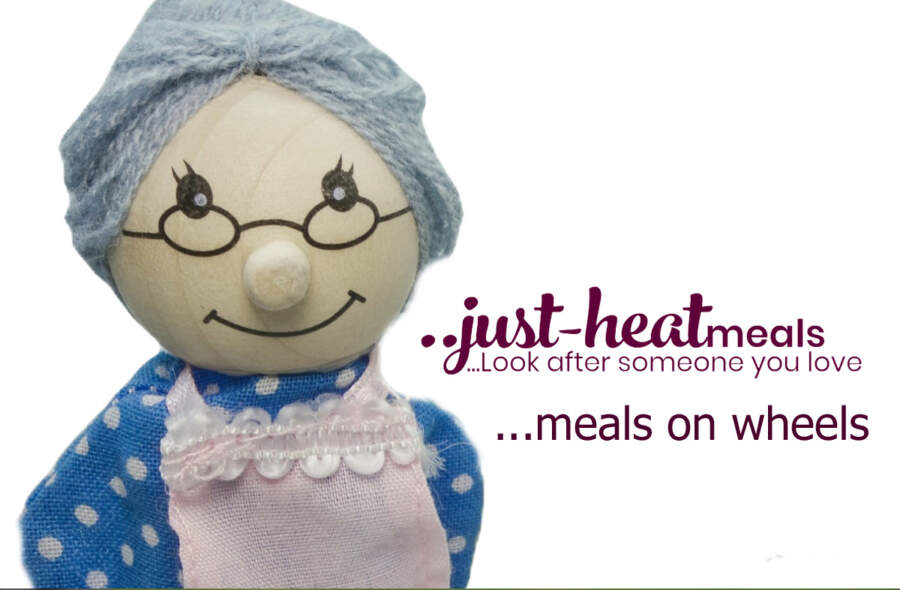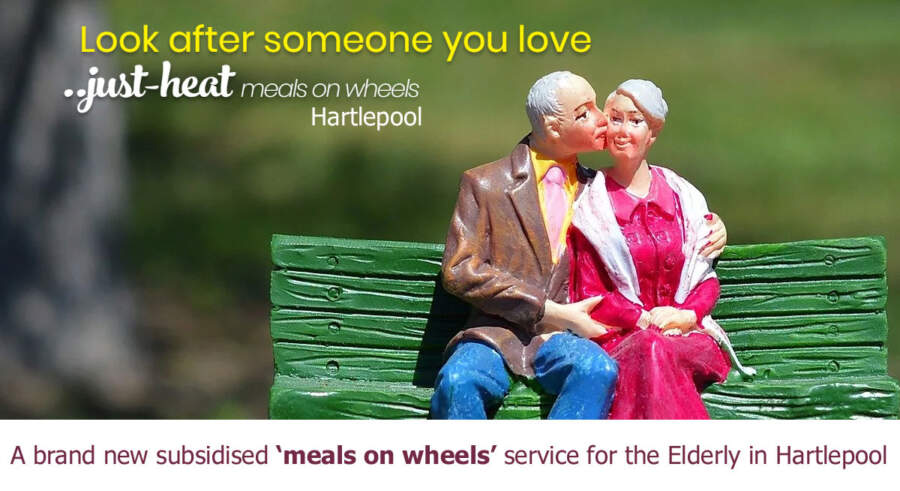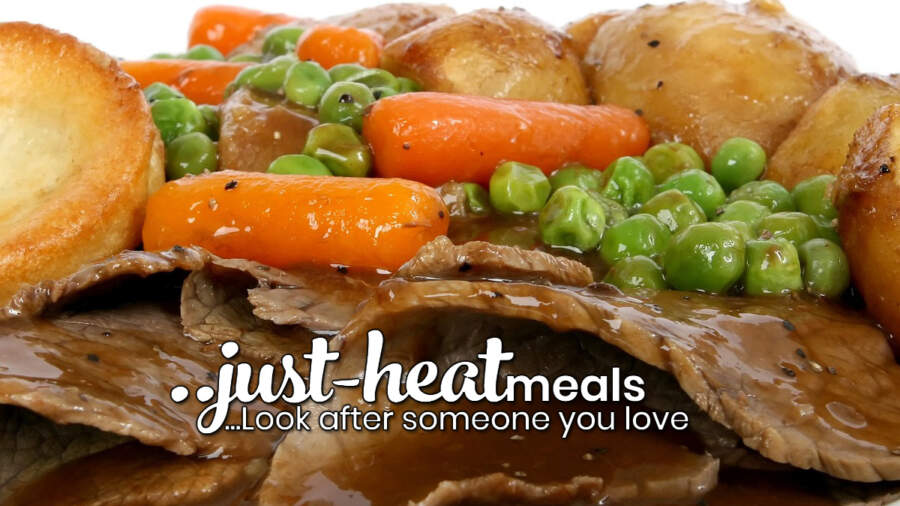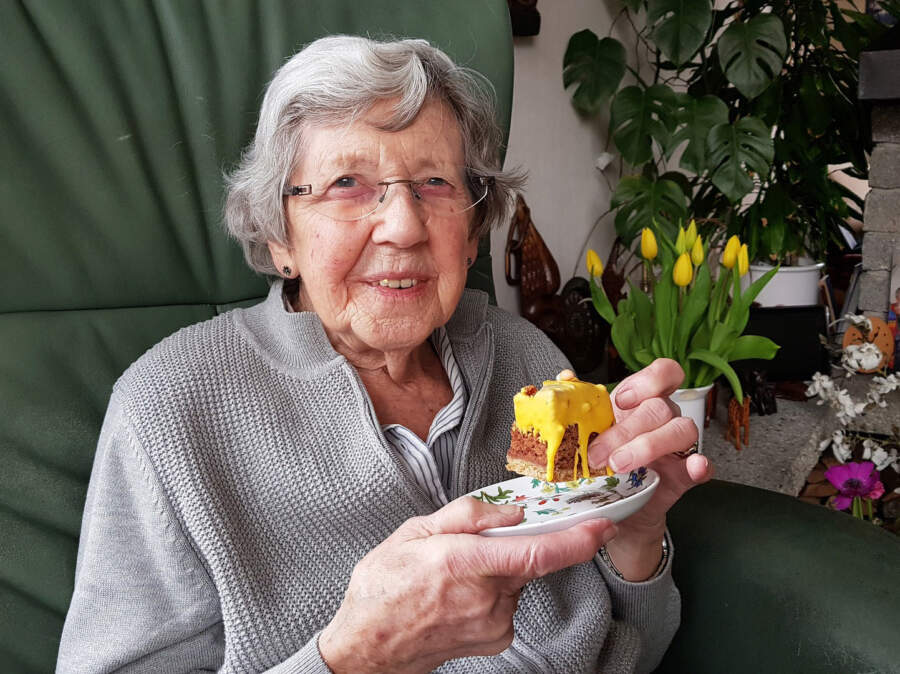 Provider

Hartlepool Enterprise Centre, Brougham Terrace, Hartlepool, Cleveland, TS248EY