Rothercard
Discount Card in Rotherham
What does it do?
Your Rothercard entitles you to:
a 35 percent discount on a wide range of leisure activities at Council facilities including golf at Grange Park, cycling at Rother Valley Country Park, Learn to Swim, aquafit and sauna
a Junior Rothercard rate has also been introduced on many sporting activities giving Rothercard holders under the age of 16 an extra 10 percent off the concessionary rate
35 percent off the hire of cassettes, CDs, DVDs, videos and talking books from the libraries
a 50 percent discount on the removal of furniture, electrical and gas appliances from your home
a 50 percent discount off the cost of a new or replacement wheelie bin
a concessionary rate at Rotherham theatres
a concessionary entry price at selected leisure venues across South Yorkshire
Who it is for?
If they are eligible, the following people can apply for a Rothercard:
Young people aged 16 to 19 years in full time education, and young people on a youth training scheme also qualify regardless of their parents' income
Looked after children/young people
Adults on a low income
Anyone aged over 60
Refugees/asylum seekers dependent on asylum seeker support payments
Are you eligible
To qualify for a free Rothercard you must live at a property which is registered for Council Tax in our area.
You must also be on a low income and claim one of the following benefits:
Attendance Allowance
Council Tax Reduction
Disability Living Allowance
Working Tax Credit
Housing Benefit
Incapacity Benefit
Income Support
Severe Disablement Allowance
Jobseekers Allowance
Employment and Support Allowance
HC 2/3 Certificate - (help with cost of prescriptions, dentist/optician charges)
Where it is available?
Local service (Rotherham).
What it costs:
It is free
How to access or apply for it:
You will need to bring a passport sized photo to any of our libraries or Customer Service Centres, or Aston Parish Hall (Monday to Friday, 10am to 12:30pm)
In order for us to process your application we will need to see:
a recently dated benefit letter
your payment (rent) card or Council Tax bill showing Council Tax Reduction or Housing Benefit
recent payslip
bank statement
HC2/3 certificate
proof of child benefit for dependant child(ren)
letter about your training placement
letter from your school or college if you are aged 16-19 in full time education (your parents must still receive child benefit for you)
if you are over 60 proof of pension, bus pass, driving licence or birth certificate and proof of address
an official letter supplied by the foster carer or residential worker naming the young person in their care
for refugees/asylum seekers a HC2/3 certificate will be accepted at any issuing point.
Rothercards must be renewed each year (every 5 years for people aged 60 and over).
If you cannot get to a library or Customer Service Centre because of your disability, please contact us to request a postal application from.
What to expect then:
Rothercard entitles you to
* a 35% discount on a wide range of leisure activities at RMBC facilities including golf at
Grange Park, cycling at Rother Valley Country Park, Learn to Swim, aquafit and
sauna
* Rothercard discounts in Libraries have increased to 35% off the hire of cassettes,
CDs, DVDs, videos and talking books
* a 50% discount on the removal of furniture, electrical and gas appliances from the
home
* a concessionary rate at Rotherham theatres
* a concessionary entry price at selected leisure venues across South Yorkshire with
the "More Leisure for Less" scheme
* free entry to the RSPB Old Moor Wetland Centre in the Dearne Valley
Classification(s):
Info last updated:
16/02/2015
Provider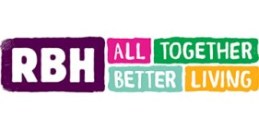 Civic Building Walker Place, Rotherham, South Yorkshire, S65 1UF