RotherCare
What does it do?
Rothercare is an alarm service provided by Rotherham Council to help you live safely in your own home. There are times when it can be worrying being alone. Your alarm can be used inside your home during the day or night to send for help if you:
* Have an accident or incident inside your home
* Hear a sound during the night
* Suffer a medical emergency
* Suffer from harassment or anti-social behaviour
* Are a victim of bogus callers
These and many other situations cause anxiety and distress not only for the person involved but also for your family and friends. The alarm service is there to provide support and advice to put your mind at rest.
Who it is for?
Anyone living in Rotherham either in private, rented or owner-occupied accommodation regardless of their age or personal circumstances who feel they are vulnerable.
Where it is available?
Local service (Rotherham).
What it costs:
The weekly charge is £2.94
How to access or apply for it:
For further information please contact Rothercare on 01709 371897.
Email ss.rothercare@rotherham.gov.uk
Bakersfield Court
Longfellow Drive,
Rotherham
South Yorkshire
S65 2NX

What to expect then:
When you join RotherCare we will ask you about your health needs and take the contact details of your relatives and neighbours. This information enables us to respond quickly to your call and to take the most appropriate action. Any information you give to us is strictly confidential.
We will give you an alarm which you can wear on a pendant around your neck or on your wrist. Just press the button and you will be connected to a member of staff who will speak to you through a separate box, fitted where you request, in your home. This box has a powerful microphone and loud speaker which enables the member of staff to talk to you and act accordingly
If staff cannot get a reply from you, they will send a Mobile Assistant to your home.

We will supply and fit all the alarm equipment needed. All you need in your home is a telephone socket and spare electrical socket.
Classification(s):
Info last updated:
18/08/2010
Provider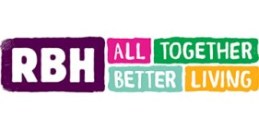 Civic Building Walker Place, Rotherham, South Yorkshire, S65 1UF