Leeds Homeshare
Help in your home in return for living space
What does it do?
If you have a spare room and could do with a bit of extra support Homeshare could be for you.

There are lots of benefits to Homeshare.

In addition to the 10 hours of support a week your sharer provides, Homeshare offers the reassurance of someone else at home at night. That bit of extra help can mean that you stay independent at home for longer. The support provided is flexible, the type of jobs that start to get harder as you get older, like taking out the bins or walking the dog.

As well as the companionship of someone else at home Homeshare can help you get out about and do more of the things you enjoy. Saving money by sharing bills is another plus.

Homeshare is also a great way to give back to your community.
How it works

We carefully match you with a suitable Homesharer based on your needs. It can take a few weeks to find the right Homesharer for you. This is because we will conduct thorough background checks to find a caring, helpful and compatible Homesharer to live in your home.

You'll get to meet the Homesharer to see if you are compatible. If you're both happy with the match, together you'll agree what support (at least 10 hours a week) the Homesharer will give you.

The Homeshare team stay in touch and offer advice and support whenever you need it.
Who it is for?
Older householders
Where it is available?
Local service (Leeds).
Additional information:
Watch our video about homeshare, here: https://www.youtube.com/watch?v=UHOeBL4BXKo
Classification(s):
Info last updated:
08/12/2017
Provider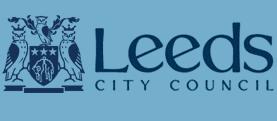 Homeshare at Shared Lives, Central Mail Room, Westland Road, Leeds, LS11 5SB