Home Instead Senior Care - Wembley
providing the highest-quality home care for older people
What does it do?
Our range of services are person centered to the needs of each client. These services can include personal care such as assistance with bathing, dressing, eating and medication; home help covering all aspects of day-to-day housework, shopping, meal preparation and household duties; and companionship services that can involve everything from escorting clients on visits or appointments to simple conversation and good company. The purpose of our service is to help our clients stay as independent as possible in their own homes for as long as they need and want to.

We pride ourselves on person centered care and ensuring that the individual's needs are met.

We know that the vast majority of elderly people would like care to be delivered in their homes where they feel safe, secure and happy. Our aim is to avoid them going into a care home or nursing home. We provide care which is of an excellent standard. We provide a minimum of 1 hour of visits and thrive to ensure that the care is high quality care. We are person centred and focus on continuity of care whilst building the relationship between the elderly person and their Caregiver. We also ensure that the same Caregiver would go to the elderly person to ensure that there is continuity of care and that they are able to build a meaningful relationship.

Companionship Services

Offer companionship and conversation
Arrange appointments
Help with travel arrangements
Stimulate mental awareness
Escort to appointments
Assist with clothing selection
Assist with entertainingHelp with reading
Participate in hobbies and crafts
Monitor diet and eating
Buy magazines, papers and books
Rent and play films
Plan visits, outings and trips
Visit neighbours and friends
Accompany to lunch or dinner
Attend plays or concerts
Attend club meetings and sporting events
Record family history
Discuss current/historical events
Reminisce about the past

Personal Care Services

Help with bathing
Assist with dressing
Provide grooming
Help with incontinence care
Assist with eating
Dementia care
Alzheimer's care
Provide respite care
Provide convalescence care
Provide medication reminders
Assist with morning/wake up
Assist with evening/tuck in

Home Help Services

Collect prescriptions
Provide light housekeeping
Dusting and vacuuming
Help with washing and ironing
Make beds and change bed linen
Answer the door
Organise wardrobes and cupboards
Take out rubbish
Meal preparation and tidy away
Check food expiry dates
Supervise home maintenance
Oversee home deliveries
Care for houseplants
Assist with pet care
Prepare shopping lists
Help with general shopping
Drop off and collect dry cleaning



Who it is for?
We are a well established and highly respected independent UK home care provider, Home Instead Senior Care Wembley is part of a worldwide organisation devoted to providing the highest-quality care for older people in the comfort of their own homes. We offer a wide range of one-to-one services tailor made to the needs of the individual - and home visits can be from an hour a day up to 24 -7 care that includes weekends and holidays.


Where it is available?
Local service serving within 10km of HA71BT.
What it costs:
Our hourly rates depend on the services that the client requires. Please contact us on 0208 731 5211 for more information. The client may be eligible for contributions from Social Services, we are able to help them explore their options.
How to access or apply for it:
Please contact us on 0208 731 5211 and ask to speak with the Registered Manager to discuss your requirements. It can be overwhelming, wondering where to start when first considering care for a loved one. We are here to help; here to provide the support needed for loved ones to stay safe at home without losing any personal freedom - leaving family members happy and confident that their loved ones are enjoying the highest standards of care at all times.
What to expect then:
Once we have taken the relevant and necessary information we will then arrange to come and meet with you and your loved one to do a free, no obligation Care Consultation to go through the various options available to you and discuss your requirements.
Additional information:
In April 2016, Home Instead Senior Care received the UK's highest accolade for business success - the Queen's Award for Enterprise
2016 in the field of Innovation.

The award from Her Majesty The Queen recognises our brand's contribution to society, which helps thousands of elderly people continue to live in the comfort and familiarity of their own homes, happily and healthily for as long as possible. Home Instead's award for Innovation has been made in recognition of our unique model of companionship-based home care.

The award organisers clearly recognise the relevance of our care model in today's society and the benefits of clients receiving care visits of a minimum one hour in duration, delivered by familiar CAREGivers who are hand-picked to work with our clients based on shared interests.

High quality care is at the heart of Home Instead Senior Care.
Useful Download(s):
Classification(s):
Info last updated:
29/07/2016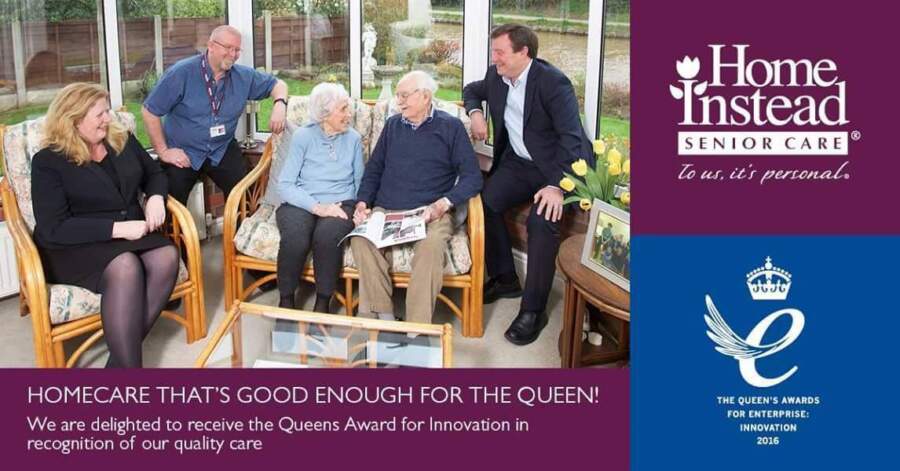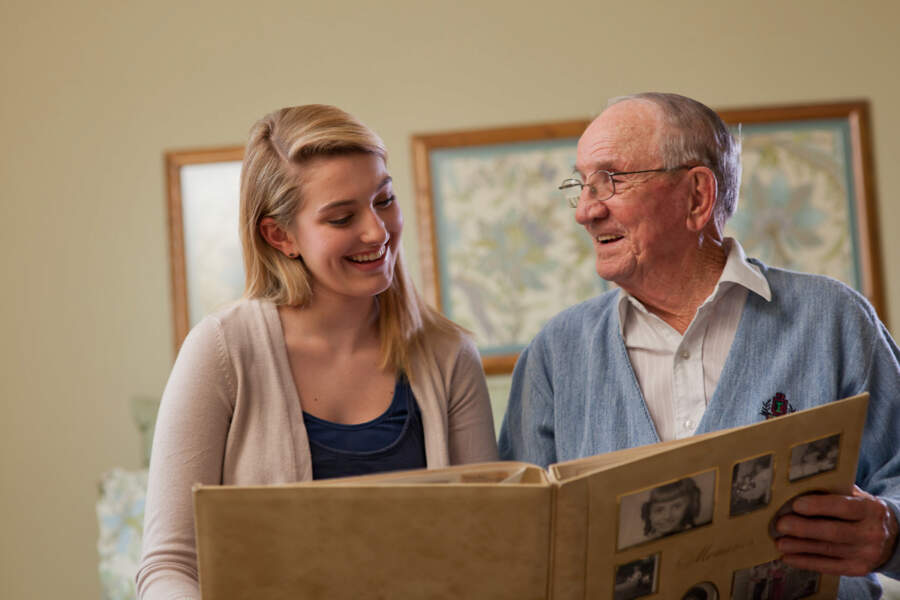 Provider

Stanmore Business and Innovation Centre, Stanmore Place, Honeypot Lane, Stanmore, Middlesex, HA7 1BT