Emergency Link Office (Community Alarms)
What does it do?
The Out of Hours Team (OOH) deals with emergency housing alarms, elderly services, Link alarms, emergency out of hours, homelessness, and out of hours housing repairs for all estate offices
Older residents or infirm people within Westminster who may find it difficult to call for help in an emergency can activate a lifeline alarm (telecare system) that connects them to the team. The wearers needs are then assessed and a decision is made on the relevant action that needs to be taken.
The team also take emergency repair calls on behalf of City West Homes who manage the Council's 22,000 homes. Typical calls involve problems such as pipes leaking and lift breakdowns.
The OOH Team provides help and information for people who need to access Council services in an emergency, outside office hours, along with liaising with social workers. In the event of a major incident within Westminster, EDO would also be the first point of contact for residents wishing to gain information.
Who it is for?
Older residents or infirm people within Westminster who may find it difficult to call for help in an emergency
Where it is available?
Local service (Westminster).
What it costs:
If you already receive services from Children and Community Services and have been assessed to pay for these, you will not pay extra for the Community alarm.
How to access or apply for it:
To discuss this further, either contact the care management team covering the area you live in, or you can contact the Link Alarm Office yourself. Tel 020 7641-4528. If you wish to request a link alarm and keyholding service independently, contact the Emergency Response Office on 020 7641-4065 or for Lifeline enquiries only please email
alarmenquiries@westminster.gov.uk
.
Additional information:
Alarms: If you are concerned about becoming unwell and needing to summon help in an emergency, you may be interested in having a community alarm. Westminster City Council administers this scheme. It can give peace of mind to people, for example if you live on your own and have some health problems, and are concerned about calling for assistance in an emergency.
The system works by having a pendant alarm that is worn round the neck. If you become unwell, or have a fall and cannot get up, for example, you can activate an alarm by pressing the pendant. This goes through to a central office where someone can talk to you and find out what the problem is. The office is open 24 hours a day and so help can be summoned at any time. Your alarm call to the central office will be answered within 30 seconds.
You must have a landline (BT type) telephone and an electric socket nearby and 2 people who are willing to hold your door keys, who should live locally or within a reasonable distance. If you don't have anyone who can be a keyholder for you, this can be arranged for you again by a central office, the Emergency Response Office.
Classification(s):
Info last updated:
03/08/2010
Provider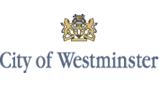 4 Frampton Street, London, NW8 8LF