Befriending
Befriending service helping older people
What does it do?
Having company and being more active at home.
Are you finding it difficult to get out?Maybe you miss meeting people?

We have a great team of volunteers to visit and befriend people in later life across the city. We know how much difference some company can make to how you feel
What's going on?
Befriending can include:
• lively discussion, putting the world to rights
• reminiscing: 'remember when…'
• offloading worries to a listening ear – someone who may also be able to help
• a chance to share your interests
• doing brain teasers and crosswords together or playing a board game, what about scrabble, chess, draughts or dominoes?
• even watching TV together (twice the fun), or chatting about yesterday's programmes
• best of all, before long you'll have a new friend!
We can help match people to find a
trusted and friendly volunteer who
shares your interests. They will visit
regularly and help you to feel more
involved in life.
Whatever you like, there's something
to interest you and keep you active.
If you find it harder to get out, but
would like to join in with local social
activities, we can help too. We have a
number of clubs and activities across
the city and can help find a local
volunteer to help you to get to the
place you want to go.
Who it is for?
Older people in Norwich
Where it is available?
Local service (Norwich).
What it costs:
The cost of the return shopping service is £5.00 [Apr 16]
How to access or apply for it:
See contact details above
Additional information:
The benefits
Having company and being a little
more active can give us all a sense
of purpose and achievement. Even
a little gentle exercise can make
you feel better about yourself.
Most importantly, it can help you
stay independent.
Other ways we can help
Age UK Norwich offers a range of
services from our office in the centre
of Norwich, including:
• Information and Advice about
any matter concerning an
older person
• Advice about benefits
and pensions
• Volunteering opportunities and
support to make a difference
• Befriending opportunities
and support to be more active
and involved.
Christine
Christine lives alone and was
recovering from a stroke. Her son
Peter called Age UK Norwich for
advice and organised for a weekly
visit from volunteer befriender
Sandra. Peter is hugely relieved
that his mum has a regular visitor
and new friend. They do simple
crosswords and jigsaws together
helping to rebuild her skills, as well
as taking time to chat. Peter says
Sandra has played a big part in his
mum's recovery.
Classification(s):
Info last updated:
13/04/2016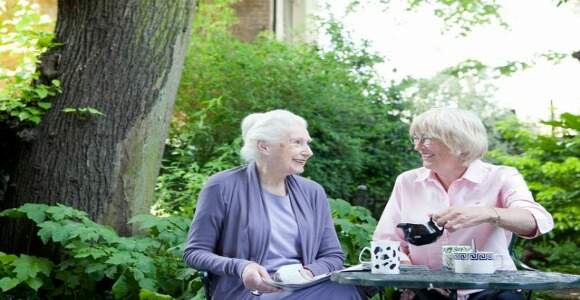 Provider

60 London Street, Norwich, Norfolk, NR2 1JX