Chiropody
Chiropody service in Folkestone
What does it do?
Caring for your feet and keeping your nails trimmed is essential for mobility, feeling comfortable and reducing the risk of falling and further injury.
At Age UK Folkestone we have a registered, professional Chiropodist who attends the Day Centre who can deal with your foot treatment needs.
The practice of Chiropody is the assessment of the foot and the treatment and prevention of diseases or disorders by therapeutic, surgical, orthotic and palliative means. It can help with several foot disorders, and visiting our Chiropodist could help with issues such as:
Painful feet

Thickened or discoloured toenails

Cracks or cuts in the skin

Growths such as warts, calluses and corns

Scaling or peeling of the soles

Bad foot odour

In-grown toenails
In addition our Chiropodist has bio-mechanical training, allowing her to assess and potentially diagnose flat feet, intense heel pain, bunions, discomfort in the knee or other foot related concerns.
Who it is for?
Older people in the Folkestone area
Where it is available?
Local service (Shepway).
What it costs:
The fixed price for this service is only £19.00.
How to access or apply for it:
Our registered professional Chiropodist
Iona Ludlow
(number CH09808) attends the Day Centre on alternating Tuesdays and Thursdays Fortnightly, and operates between 9am and 1pm.
This service is also suitable for people suffering with diabetes.
To book an appointment, or for more information, please call the Day Centre on
01303 279621
.
Classification(s):
Info last updated:
05/01/2016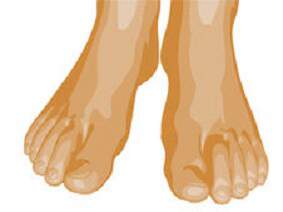 Provider

65 Shaftesbury Avenue, Folkestone, Kent, CT19 4NS