Mobile Foot Health Care
Mobile foot care in Bournemouth, Christchurch, Poole, Ferndown
What does it do?
I am a fully qualified and insured Foot Health Practitioner. I
trained with the SMAE Institute and undertook extensive training and
examinations alongside experienced chiropodists and podiatrists.
I am able to provide a day, evening or weekend mobile service in
Bournemouth, Christchurch, Poole, Ferndown, West Moors, Ringwood and
surrounding areas.

I adhere to a strict professional code of conduct and am fully CRB checked.

I can help you with the following foot health services:
- Toe nail care and trimming
- Foot care
- Corns, Calluses and removal of hard skin
- Ingrown toenails
- Verrucae and plantar warts treatment
- Nail fungal infection treatments and advice
- Diabetic foot care
- Nail disorders such as thickened nails (Onychauxis),
- toenail fungus infections (Onychomycosis), lifting of the nail plate from the nail bed
or nail separation (Onycholysis)
Who it is for?
Support services for older people in Bournemouth, Poole, and East Dorset.

Where it is available?
Local service (East Dorset, West Dorset, Bournemouth, Christchurch, North Dorset, Poole, Purbeck).
What it costs:
There is a charge for this mobile service.
How to access or apply for it:
Email
info@bloomingbeauty.co.uk
Text or call 07595160911. Please leave a message or text me if I am unavailable as I may be on a house call and unable to answer the phone.
Classification(s):
Info last updated:
03/11/2015
Provider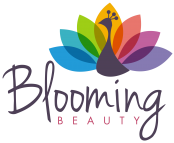 6 Monks Close, West Moors, Ferndown, Dorset, BH22 0HE