Flora Stamato - Restricted Whole of Market Adviser
Restricted Whole of Market Adviser for older people and their families
What does it do?
I provide independent financial advice to older people and their families.
I do this in whichever way suits my client - in their home or at my office.
My particular specialisms are:
Paying for care
Equity release
Inheritance tax planning
Pensions
Savings and investments
Financial Advice for Disabled Adults & Parents of Children with Disabilities
Who it is for?
Older people and their families.
Where it is available?
Local service serving within 25km of SW3 1JJ.
What it costs:
I charge a commission, or fee and commission for my services, and the first hour of advice is at adviser's own expense
How to access or apply for it:
Please phone or email me, as above.
Additional information:
My membership of SOLLA, the Society of Later Life Advisers, means that I am accredited by the Society and bound by its Code of Best Practice.

A bit more about me
I have over 14 years' experience in the financial services sector having first started in 1998 at J. Rothschild Assurance, now St. James's Place Wealth Management.

My clients' needs are diverse and on most occasions, complex too. My patience and ability to think logically allows me to analyse my clients' affairs thoroughly so that the best solutions are designed. Having experience and qualifications in all areas of financial planning allows me to give the best advice to my clients because I can evaluate the situation from all perspectives taking into account the client, their family, the accumulated wealth, income needs and tax implications.

Much of my advice is intergenerational and so with my broad knowledge I am able to encompass many facets of financial planning that can benefit more than one generation.

One of my key objectives is to make a difference to my clients' lives. I endeavour to go the extra mile wherever possible and I volunteer as a Dementia Friend.

I look after my clients at every stage of their financial planning. With many years' experience of dealing with the elderly and the disabled, I believe I am also finely tuned to their particular needs. I am accustomed to working closely with families and their other professional advisors such as attorneys, solicitors and accountants. I am often called upon for expert advice from colleagues in the industry for my experience and special qualifications in Later Life Planning, which includes Care Fee Planning and Equity Release Mortgages*. My far reaching experience includes Immediate Needs Annuities, Inheritance Tax Planning, Investment Management, Planning for Retirement and Options for Taking Income at Retirement.

*This is a lifetime mortgage. To understand the features and risks associated with such products, please ask for a personalised illustration.
Classification(s):
Info last updated:
18/03/2021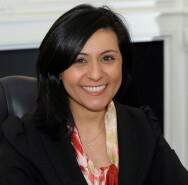 Provider

Flora Stamato Limited, 116 Brompton Road, London, Greater London, SW3 1JJ