My Health Matters
Health Support Service in Havering
What does it do?
My Health Matters is a new, innovative community project which aims to encourage the residents of Havering to become healthier, more active and to take positive action to manage their own health. Having a healthy lifestyle will mean that local people will live longer, happier lives. Our team of Health Champions can be found at events across the borough and are able to signpost people to relevant support and local services.
What is a Health Champion?
Health Champions are volunteers who, with training and support, work jointly to promote health and well-being within their local community. They empower and motivate local people to get more involved in making positive choices to improve their health and lifestyle. By raising awareness of local health organisations and sharing important health messages, Health Champions remove barriers and create supportive networks and environments, making a real difference within the local community.
Who can be a Health Champion?
Anyone – a background in health is not at all necessary. If you are willing to pass on information and encourage people to look after their health, we would like to hear from you.
If I became a Health Champion, what would I gain?
After completing Health Champion training, you will have learnt how to support and guide people to make informed choices about their health. In particular, you will have the opportunity to learn about a wide range of health topics, including healthy eating, cancer awareness, smoking and dementia.
Everyone who completes the training will have the chance to sign up to the Havering Health Champion network. Being part of the network will allow you to find out more about what is going on both locally and across the country, along with any events you may want to volunteer at.
Is the training accredited?
Yes, upon successfully completing the training, you will have achieved a QCA Level 2 qualification in "Understanding Health Improvement". The training is accredited by the Royal Society for Public Health and is free.
What will it involve?
Health Champions start by attending two local training sessions. After completing basic training, you can then choose to attend follow up sessions to learn about extra topics such as cancer and dementia. Health Champions also need to complete a short survey each month to help us see how the project is helping local people.
What's in it for me?
If you become a Health Champion you will be able to help local people look after their health and make informed choices about their well-being. You will also learn more about local health issues and services and receive FREE high quality accredited training with the option of gaining further qualification
Interested in helping us make Havering a healthier place to live? We would love to hear from you. Please do not hesitate to call us for an informal chat or send us an email.
Who it is for?
People in Havering
Where it is available?
Local service (Havering).
How to access or apply for it:
See contact details above
Classification(s):
Info last updated:
17/08/2015
Provider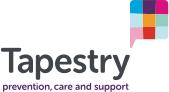 Hopwa House Inskip Drive, Hornchurch, Essex, RM11 3UR