Disabled facilities grants
Disabled facilities grants in Lancaster
What does it do?
What types of work are covered ?
A disabled facilities grant can be used for any work which:
makes it easier for you to get in and out of your home
makes access to your living room, bedroom, kitchen or bathroom easier
provides suitable bathroom, sleeping and kitchen facilities that meet your needs
adapts heating and lighting controls for ease of use
provides you with adequate heating
helps you care for a disabled person living with you
makes your home safer.
How much grant is available?
The amount of grant you get is decided on an individual basis. You will receive the difference between the total cost of the adaptations the grant covers, and the contribution (if anything) that you will be making.
The maximum grant available is £30,000.
Who it is for?
Who can apply ?
If you own your own home, or if you rent it from a private landlord or housing association, you can apply for a disabled facilities grant. Private landlords can also apply on behalf of their tenants.
Anyone who does apply will have to sign a certificate confirming that for the next five years (the grant condition period), the disabled person will continue to live in that same property. In other words we need to know that, for the foreseeable future, the property to be adapted will be the disabled person's only or main home.


Who qualifies for a grant ?
Anyone with a disability who lives or is moving into the district can apply for a disabled facilities grant. The parents or guardian of a disabled person can also apply on their behalf.
However, to make sure that help goes to the people in greatest need, the amount of grant you receive is decided after your own financial resources have been taken into account.
This test of financial resources is the way we work out how much, if anything, you should pay towards the proposed adaptations.
Where it is available?
Local service (Lancaster).
How to access or apply for it:
How to apply
You need to be referred to a community occupational therapist by either your doctor or social services. The occupational therapist will, after talking with you, decide which adaptations if any to recommend for grant assistance.
These details will then be passed to us, and we will start the grant process. The first step will be to decide whether or not you qualify for a grant.
Classification(s):
Info last updated:
21/07/2015
Provider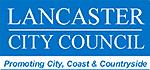 Town Hall, Dalton Square, Lancaster, Lancashire, LA1 1PJ