Physical Activity classes
Physical Activity classes in Coventry
What does it do?
Activities include gardening, cookery, walking, chair-based exercise, yoga, dancing, tai chi and bowls.
How to stay healthy
Keeping active, eating healthy and nutritious food and looking after your mental health are three important ingredients for staying healthy in later life.
Fit as a fiddle combines all of three things in its programmes and makes sure that activities are also fun, relaxing and enjoyable.
What are the benefits for me?
Being active and having a good diet provides many benefits. It can make you feel healthier, sleep better, improve quality of life and reduce the risk of conditions like stroke, heart disease and high blood pressure. Plus you'll enjoy yourself!
Getting fitter can seem like hard work and may not be something you want to do on your own so our groups and classes are designed to be fun and sociable.
What activities can I do?
We aim to provide something suitable for everyone, whatever your current level of mobility and fitness. Sessions include seated exercise, tai chi, boogie (gentle dance), movement to music, tea dances, racket ball, gentle yoga and more, at a range of over 20 venues across the city.
Who it is for?
Older people in Coventry
Fit as a fiddle is a programme for older people in Coventry. It offers lots of new activities for fitness and health and well-being, aimed at people aged 50 and over.
Where it is available?
Local service (Coventry).
What it costs:
The cost of each session varies between £2 - £4.
How to access or apply for it:
What to expect then:
How we work
All the classes are based at easily accessible community venues across the city. They are led by a qualified instructor who understands the needs of people in later life. Most groups are supported by a friendly volunteer who will welcome you and help you get to know other people in the group.
Classification(s):
Info last updated:
09/06/2015
Provider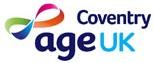 Alvyn Smith House, 7 Warwick Row, Coventry, West Midlands, CV1 1EX