Advice & Information
Information and advice service for older people in Colchester
What does it do?
Part of Age Concern Colchester's mission to improve the lives of the older people is a commitment to provide information to all who will benefit from it.
We have trained and experienced staff who endeavour to provide the most up to date and accurate information and advice on a variety of subjects in a friendly and confidential manner. The service is available by contacting the Age Concern Colchester offices.
Council Tax Benefit Advice
Most older people find Council Tax a considerable financial burden and either don't know there are ways to reduce it, or are reluctant to try. If you are a lone occupant you are entitled to a 25% discount.
There is also Council Tax Benefit. It is means tested and restricted to people with less than £16,000 in capital. Nevertheless it is quite a generous benefit, particularly for the over 65s. Many people we work with have been quite surprised to find that they qualify for some benefit because they have occupational pensions in addition to their state pensions. Sometimes the amount for which a person or a couple qualifies is small – perhaps just three or four pounds a week – leaving them to wonder if it is worth the trouble of filling in forms to apply. It is worthwhile because in this day and age, three or four pounds will still help.
We have an excellent computer programme that will tell us within a couple of minutes if you might qualify for council tax benefit. It can be done over the telephone. We will help you to apply. You might save a fair few pounds between now and Christmas!
Advocacy service
Our advocacy service provides trained and experienced advocates who will work with you on a one-to-one basis to resolve serious issues. These issues could be related to your finances or perhaps problems getting the right kind of care for yourself or a loved one.

Legal advice

We can offer up to 30 minutes of free legal advice provided by an independent firm of solicitors between 11.00am and 1.00pm on alternate Wednesdays.
The service is available for people over 60 who are resident in the Borough of Colchester.
For further information or to book an appointment, please contact us using the details below.
Who it is for?
Older People over 60 in Colchester
Where it is available?
Local service (Colchester).
What it costs:
The service is free of charge
How to access or apply for it:
See contact details above
Classification(s):
Info last updated:
21/02/2019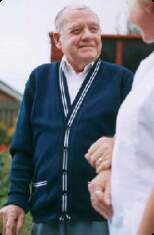 Provider

63 North Hill, Colchester, Essex, CO1 1PX