Harry Morgan - Restricted Whole of Market Adviser
Restricted Whole of Market Adviser for older people and their families
What does it do?
I am a Restricted Whole of Market Adviser to older people and their families.
I do this in whichever way suits my client - in their home or at my office
My particular specialisms are:
Paying for care
Inheritance tax planning
Pensions
Savings and investments
Who it is for?
Older people and their families.
Where it is available?
Local service serving within 25km of BN13AQ.
What it costs:
I charge a fee and commission for my services, and will provide a quotation before starting any chargeable work.
How to access or apply for it:
Please phone or email me, as above.
Additional information:
A bit more about me
At a potentially difficult and worrying time, you need a trustworthy, empathetic adviser who can be relied upon to steer you in the right direction
Making decisions about the best way forward can be really tough, as planning for later life issues is emotive and sensitive. You might be planning for the future, forced to take steps earlier than you might have liked through illness or bereavement, or handling an elderly relative's care.
Care can cost a lot of money and you could be worried that you may run out of funds. You might find all the jargon and options unfamiliar and puzzling and be concerned that you might make the wrong decision.
If can be difficult to know who to turn to and trust.
Harry Morgan is a Chartered Financial Planner with Wellesley Wealth and is an accredited adviser with SOLLA (Society of Later Life Advisers) which means he is specifically qualified to guide you through the decisions you need to make.
Harry is a Later Life/Care Fee Specialist and also deals with Inheritance Tax Planning, Investments Planning and Retirement Planning, so covers all those areas pertinent to the situation you are facing now.
He will listen carefully to the individual circumstances and then give you an overview of the steps he feels you could take. The final decisions are, of course, entirely yours but you will feel comforted, knowing you have taken into consideration all the options, facts and figures available to give you a more informed view.
Offering the epitome of a professional service, Harry takes time to get to know his clients so he can tailor solutions which maximise their financial potential and give peace of mind that you, or your relative, will be well looked after should the need arise.
All your options are explained simply and without jargon, so you understand fully what your steps can be for a sound financial future.
My membership of SOLLA, the Society of Later Life Advisers, means that I am accredited by the Society and bound by its Code of Best Practice.
Qualifications
Certificate in Financial Planning (FPC)
CII ER1
CF8
Chartered Financial Planner APFS
Classification(s):
Info last updated:
12/08/2017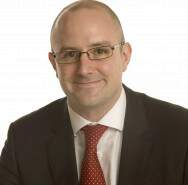 Provider

Wellesley Wealth Advisory, 5 Worcester Court Windlesham Road, Brighton, East Sussex, BN1 3AQ