Senior Moves Hambleton
Moving Home Service
What does it do?
If the time has come for downsizing, disposing of personal and household items, moving, redecorating, adapting or for just understanding what housing options are available to you, then allow us to assist you.
We can help you, whether you want to stay where you are or move. We can support you through the entire process of finding a suitable alternative home, moving and downsizing or we can advise on adaptations to your current home so that you can continue to live there safely and independently.
We will conduct an initial consultation to evaluate your personal situation and fully assess your requirements. This will normally last an hour or two and can be with you and/or your family and friends
During this meeting we will undertake a walk-through of your current home listen to you to understand what your requirements are and then fully explain our services to you.
Everybody needs something different, we will tailor our services to suit your requirements and then provide you with a clear written quotation of the service.
We will then put together a plan for you, a full explanation of each service and how it applies to you and a detailed estimate of the costs for each service.
The benefits of using our services are as follows:
Hambleton Senior Moves will ease your physical and mental workload, resulting in a better health outcome for you – remember why you are making this move!
Because we make arrangements, phone calls, navigate automated telephone menu options, and keep detailed records, you will experience much less stress
Our realistic advice on what will really fit in your new home eliminates wasted energy and money – you won't be packing and moving items that won't fit when you get there
If immediate family can't help due to travel or other issues, they will worry less knowing there is someone dedicated to supporting you through the move process
We serve as a central point of contact for your family, keeping everyone involved with the progress via phone calls and email
You'll arrive at your new home feeling good, instead of exhausted and overwhelmed by the mountain of boxes to unpack, items to put away, pictures to hang, beds to make – we'll be there to do it all
Who it is for?
Senior Moves Hambleton provides a range of home move services for older people in the Hambleton area of North Yorkshire.
Where it is available?
Local service (Hambleton).
What it costs:
Please contact for more details.
How to access or apply for it:
Additional information:
Also: Saying Put service
To remain living independently at home is all-important for many older people, but as we get older, this can be challenging. As we age our homes don't always work as well for us; they may feel cluttered, furniture may need replacing, spaces need to be opened up to minimise risk and safety concerns, or to accommodate mobility frames.
Hambleton Senior Moves provides specialist advice and support on home adaptations for older people. We can give you advice on adapting and/or modifying your current home to suit your physical and/or cognitive needs and identify, source and educate you in the use of any adaptive equipment.
We use the same coordinated, compassionate organising techniques to help you stay in your home as we do to help you move. We understand the physical and emotional stresses associated with later life changes and we can provide guidance, encouragement and hands-on help.
We can offer as little or as much help as you choose. We can:
Work with you to develop a 'stay at home' plan
Find out what's available locally in terms of support services and funding to help you remain in your home. Making contact and appointments as required
Advise you on adaptations
Create a floor plan and redesign your existing space so it works better for you
Evaluate what you want in your home – supporting you to decide what will be donated, sold or discarded and carrying out your wishes
Provide practical help to downsize and de-clutter
Arrange remedial maintenance work
Improve home safety and eliminate common in-home hazards.
Classification(s):
Info last updated:
05/02/2017
Provider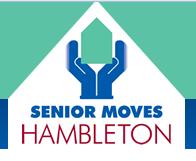 Broadacres House Mount View, Northallerton, North Yorkshire, DL6 2YD