Community meals
What does it do?
The service offers the following options:

Hot meals service
This service provides a choice of hot meals directly to clients' homes between 11.30am and 1.30pm seven days a week, 365 days a year. The meal will consist of a hot main course and a dessert.
Meals are cooked on route to ensure the food retain their quality and nutritional content.
The menus offering a range of dishes, and we are able to cater for special dietary needs and religious or cultural belief.
The council's in-house team provide the service.
Every effort will be made to ensure that meals are delivered at a regular time.
In addition the service provides regular personal contact.

Snack / tea service
This service provides a sandwich, dessert item and fruit drink delivered to clients' homes with their hot lunchtime meal seven days a week.

Frozen meals service
A more flexible service based on people cooking meals as required.
A supply of frozen meals is selected by the client and delivered fortnightly.
Clients can choose from a menu offering a range of choices and catering for special dietary needs.
The service is provided by the council's in house team.
If you are not eligible then you may purchase meals through the council's not for profit frozen meals service "Yorkshire CM"

All our meals meet the National Association of Care Catering's Recommended Minimum Standard for Community Meals regarding nutritional content and are regularly checked for their quality.
Who it is for?
For people who have difficulty preparing their own meals at home.

Vulnerable and/or older people living in the city council's area who have been assessed by Adult Social Care Services as needing the service
Where it is available?
Local service (Leeds).
What it costs:
It is £4.50 a day for a hot main and dessert and £2.50 for the light tea, if provided as part of an approved care package; or £5.75 for the hot main meal and dessert where it is a direct referral from the service user.

The frozen meals vary depending on the selection of the service user. Prices range from £2.50 to £3.65 for a main course, and 85p to £1.00 for a dessert.

The service user must meet the substantial and critical needs under the Fair Access to Care criteria. If they don't meet these needs, you can refer them and we provide the main course and dessert for £5.75.


September 2014
How to access or apply for it:
Call Community Meals Leeds on 0113 247 8577 to find out how you, or someone you care about can start receiving meals. Our office is open from Monday to Friday between 8:30am and 4:00pm.
Classification(s):
Info last updated:
15/09/2014

Provider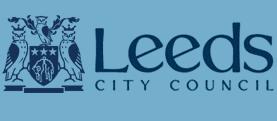 Merrion House, Leeds, LS2 8QB