ClarkeCare Ltd
Professional, quality home care service.
What does it do?
ClarkeCare has specialist teams in Reablement – Home from hospital or recovery from acute illness care and Palliative – Care and support.

ClarkeCare also offer care and support to maintain your independence in your own home.

ClarkeCare offers hour long calls so you won't feel rushed and will have time to complete tasks that you feel able to do and also have time for a chat. ClarkeCare service is 24 hours a day, 52 weeks of the year. Waking night sits and sleep ins are also available.

ClarkeCare won't decide anything about your care and support without your full involvement.




Who it is for?
We all need different varying degrees of care and support throughout our lives. We all hope that the people that we know and trust will support us in our time of need. However, sometimes life pressures can make it difficult for family and loved ones to offer us the care and support that we may need.

From our experience, ClarkeCare understands that at a time of what feels like a personal crisis, you may need professionals to step in and support you.

ClarkeCare provides a service to Adults from 18+ to older Adults 65+ that require care and support in their own home.

ClarkeCare specialises in care and support for clients recovering from an acute illness to life limiting illness.

ClarkeCare can also help Adults to maintain their independence at home.
Where it is available?
Local service serving within 9km of IP326BB.
What it costs:
All costs are available on request following assessment of care needs.
How to access or apply for it:
Call Karen or Lorraine on 01284-717872 to find out how you can book a home visit from us to discuss your care needs. Your call is important to us so if we are unable to take your call, please leave your name and number and we will get back to you within 24 hours.

You can also read what we do on our website: www.clarkecare.co.uk
What to expect then:
ClarkeCare is owned and run by qualified, experienced professionals. We have both Health and Social care backgrounds which enrich the delivery and training of our care professionals.

ClarkeCare will ensure that your assessment is all about you and what's important to you. You will be matched with a care professional that will understand your needs and support you to remain as independent as possible.




Additional information:
ClarkeCare takes a great deal of pride from knowing that we recruit the right kind of people to deliver care to agreed standards. We look for care professionals who show they have what it takes to be part of the ClarkeCare team.

A thorough recruitment process is required to ensure that we are recruiting people with the 'ClarkeCare' values. Once recruited, the care professionals follow a robust training programme to ensure our clients are receiving a service delivered by professionals.

Classification(s):
Info last updated:
16/02/2016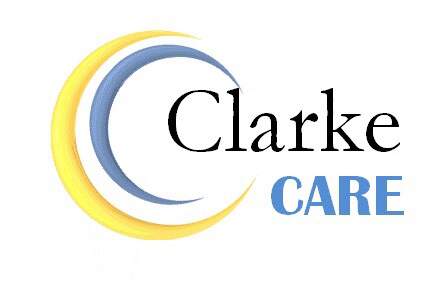 Provider

The Lilly Suite, Nowton Court Village, Nowton Road, Bury St. Edmunds, Suffolk, IP29 5LU