Toni Chalmers-Smith
Restricted Whole of Market Adviser for older people and their families
What does it do?
I am a restricted Whole of Market Adviser to older people and their families.
My particular specialisms are:
Paying for care
Inheritance tax planning
Equity Release
Pensions
Savings and investments
Financial Advice for Disabled Adults & Parents of Children with Disabilities
A bit more about me

Practice areas

I have worked in the financial services industry for over 22 years. While fully qualified in all forms of life, health, mortgage and pension business, I specialise in advising clients requiring later year's advice, which includes, investments, inheritance tax and estate planning, equity release and care fees planning.

How can I help you?

I work closely with Tees Law providing specialist care fees planning and equity release advice. This can involve liaising with Local Authorities and Government departments on behalf of our clients. I offer older clients a financial review and support service, especially if an individual or family member is unable to cope with day to day financial decisions.

Delivering what you really need

We provide financial advice and a portfolio management service, combined with the complementary legal services provided by Tees Law.

We believe financial and legal advice should take you to the stage where you can make clear and informed decisions, happy in the knowledge that you have received all the information and choices needed to reach those decisions. We are able to offer our clients over the age of 50 a path through later years, providing holistic advice on a wide range of legal and financial issues.

The "One" concept provides advise not simply from a well qualified adviser but somebody who you feel you can rely upon to understand the plans you need to make for your retirement years and the complexities of the many decisions you may need to face.
Who it is for?
Older people and their families.
Where it is available?
Local service serving within 25km of CM233DT.
What it costs:
I charge a fee for my services, and will provide a quotation before starting any chargeable work.
How to access or apply for it:
Please phone or email me, as above.
Additional information:
My membership of SOLLA, the Society of Later Life Advisers, means that I am accredited by the Society and bound by its Code of Best Practice.
Classification(s):
Info last updated:
08/07/2019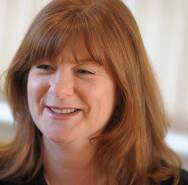 Provider

Tees, Tees House, 94 London Road, Bishop's Stortford, Hertfordshire, CM23 3GW