Sally Booker - Independent Financial Advice
Independent financial advice for older people and their families
What does it do?
I provide independent financial advice to older people and their families.
I do this in whichever way suits my client - in their home or at my office or by phone.
My particular specialisms are:
Paying for care
Equity release
Inheritance tax planning
Pensions
Savings and investments
Financial Advice for Disabled Adults & Parents of Children with Disabilities
Who it is for?
Older people and their families.
Where it is available?
Local service serving within 25km of BN68HG.
What it costs:
I charge a fee for my services, and will provide a quotation before starting any chargeable work. First hour of advice at advisers own expense.
How to access or apply for it:
Please phone or email me, as above.
Additional information:
My membership of SOLLA, the Society of Later Life Advisers, means that I am accredited by the Society and bound by its Code of Best Practice.

A bit more about me

My name is Sally Booker and my beloved dad lived with Dementia for 12 years. I experienced first hand the problems that many families face in this situation. Where to go? Who to speak to? As a result I decided to specialise in providing advice on care to help you, using both my experience of the emotions and issues people face and my knowledge of the financial solutions available. There are many issues that need to be considered, not only those directly related to care but also indirect issues such as making a will with someone with dementia. My expertise of being in the financial services profession enables me to give advice on all aspects of later life planning including inheritance tax, investment advice, equity release*, and pensions as well as funding care fees so I can look at your financial planning as a whole to find the best options for you. My role is to help you make informed decisions in financial planning, in particular for care fees, and getting through the maze of unfamiliar words and situations, whether it be for you or for a loved one. I am a Chartered Financial Planner and an Accredited member of the Society of Later Life Advisers (SOLLA). My involvement in care also extends to being a Dementia Champion (part of the Alzheimers Society initiative), running information sessions for individuals and employers to help people understand dementia, and I am a Trustee of the charity Carers Support West Sussex which helps support carers in our region. I would love to help you.

*This is a lifetime mortgage. To understand the features and risks, ask for a personalised illustration.
Classification(s):
Info last updated:
18/02/2019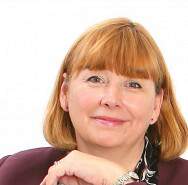 Provider

Independent Living Specialists Ltd, 38 Woodsland Road, Hassocks, West Sussex, BN6 8HG