Tea 4 Two: Home services
1 - 1 of 1 Home services, provided by Tea 4 Two.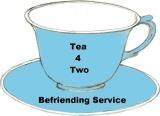 Tea 4 Two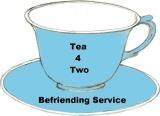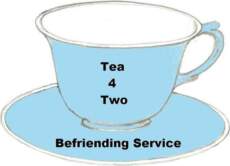 Befriending Service
We provide a professional befriending service to those who feel lonely or isolated. Perhaps someone has recently been bereaved, and in these situations, we can provide emotional support through listening. For th...
Contact:
Befriending Service,
.
back to directory of home care service providers in the UK.