Draycott Nursing: Home services
1 - 1 of 1 Home services, provided by Draycott Nursing.

Draycott Nursing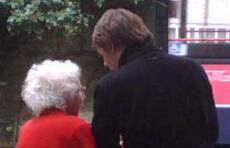 Homeshare - London
About Homesharing - Companionship and Support at Home The world can be a lonely, frightening and inhospitable place if you are living on your own. It can also be problematic and costly if you are a student, young profess...
Contact:
Draycott Nursing, , Sundial House, Kensington High Street, London, W8 4NP
.
back to directory of home care service providers in the UK.