Barrow-in-Furness: Independent living > Foot/Nail services services
1 - 1 of 1 Foot/Nail services services in Barrow-in-Furness.
Age UK Barrow and District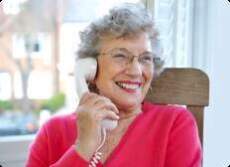 Nail Cutting Service
Nail care may seem like a trivial part of looking after yourself, but a lack of even the most basic foot care can lead to complications resulting in dangerous falls, severe restrictions on mobility, and social ...
Contact:
Age UK Barrow and District, Lakeland House Abbey Road, Barrow-in-Furness, Cumbria, LA14 1XL
.
back to directory of Foot/Nail services.