Midlothian: Home maintenance > Project Management/Design services
1 - 1 of 1 Project Management/Design services in Midlothian.
better organised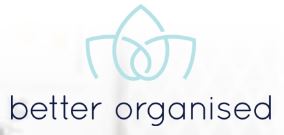 Professional Decluttering & Organising
In-person Decluttering & Organising Sessions Did you know that the average UK home contains 300,000 items? No wonder we sometimes end up feeling overwhelmed by our possessions. That feels even more overwhelming if y...
Contact:
Better Organised, Glasgow, G62 7EL
.
back to directory of Project Management/Design.