Cambridgeshire: Dementia > Dementia Advocacy services
1 - 1 of 1 Dementia Advocacy services in Cambridgeshire.
Alzheimer's Society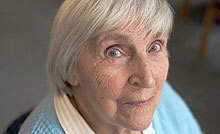 Services in Peterborough
If you or someone you know are worried about or affected by dementia, we are here for you. We have information to help you understand dementia and what to expect, and practical advice and support to help you to live as w...
Contact:
Services in Peterborough, Dementia Resource Centre, 441 Lincoln Road, Millfield, Peterborough, Cambridgeshire, PE1 2PE
.
back to directory of Dementia Advocacy.