South Derbyshire: Home maintenance > Handyperson /odd jobs services
1 - 3 of 3 Handyperson /odd jobs services in South Derbyshire.
Derbyshire County Council

Derbyshire Handy Van service
A fleet of twelve vans and a dedicated team of staff are ready to take your call. The Derbyshire Handy Van Network provides practical support to help older and vulnerable people to live independently in t...
Contact:
Derbyshire County Council
.
Metropolitan

Derbyshire Home Improvement Agency
The Home Improvement Agency Service offers practical advice and guidance to assist and support older people and disabled people to maintain their independence in their own home. The HIA provides services to homeowners.Th...
Contact:
Metropolitan, Unit 16 Masons Place Business Park, Nottingham Road, Derby, Derbyshire, DE21 6YZ
.
Revival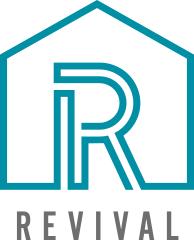 Revival Home Improvement and Support Agency
We believe a home should be the place where you feel your best. We offer a range of services in Staffordshire, Derbyshire and Stoke-on-Trent. From trusted home repairs, improvements and adaptations, to support to help pe...
Contact:
Revival Home Improvement Agency - North Staffordshire, 308 London Road, Stoke on Trent, Staffordshire, ST4 5AB
.
back to directory of Handyperson /odd jobs.