East Staffordshire: Home maintenance > Handyperson /odd jobs services
1 - 2 of 2 Handyperson /odd jobs services in East Staffordshire.
Helpful Services
Helpful Services for the Home and Beyond
Shopping Transport Internet and computer support Tip/recycling centre runs Other errands
Contact:
Helpful Services, 20, Auction Close, Ashbourne, Derbyshire, DE6 1GQ
.
Revival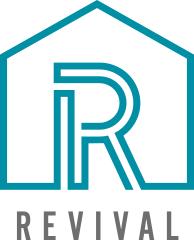 Revival Home Improvement and Support Agency
We believe a home should be the place where you feel your best. We offer a range of services in Staffordshire, Derbyshire and Stoke-on-Trent. From trusted home repairs, improvements and adaptations, to support to help pe...
Contact:
Revival Home Improvement Agency - North Staffordshire, 308 London Road, Stoke on Trent, Staffordshire, ST4 5AB
.
back to directory of Handyperson /odd jobs.