Eliot Gardens
Eliot Drive, Wigan, Lancashire, WN3 5TP
Eliot Drive, Wigan, Lancashire, WN3 5TP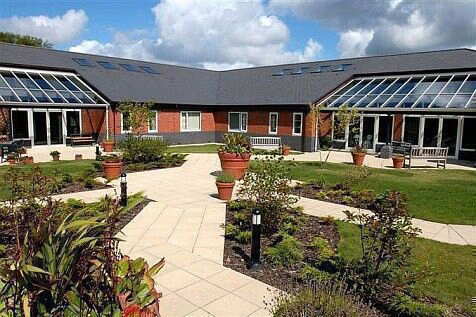 Click to enlarge or scroll
Main Facts
Extra care housing
35 flats. Built in 1998. Sizes studio, 1 bedroom, 2 bedroom. Includes mobility and wheelchair standard properties.
Extra Care scheme with on-site care staff (24 hours / 7 days), Non-resident management staff (24 hours) and Careline alarm service
Lounge, Dining room, Laundry, Guest facilities, Garden, Community centre, Hobby room, Activities room
Distances: shop 2 yards.
New residents accepted from 55 years of age.
Tenure(s): Rent (social landlord)
Care provider: Community Integrated Care
Comments made in nominations for the EAC National Housing for Older People Awards

"Staff show a real commitment to the residents and come up with brilliant ideas for their colleagues to donate items or volunteer their free time to en..." Show more

"Staff show a real commitment to the residents and come up with brilliant ideas for their colleagues to donate items or volunteer their free time to enable the residents to live fulfilled and meaningful lives. An example of this is the wool collection for dementia dolls." Show less

Made by a staff member in 2017

"I am a hair dresser at Eliot. The staff are very good in what they do very friendly helpful in every way. The layout in the scheme benefits the tenant..." Show more

"I am a hair dresser at Eliot. The staff are very good in what they do very friendly helpful in every way. The layout in the scheme benefits the tenants as it is all about inclusion. I would recommend it to anyone. " Show less

Made by a visitor in 2017

"I enjoy working at Eliot because of the warm and friendly atmosphere which both staff and tenants create. It has a nice openness feeling to it and it ..." Show more

"I enjoy working at Eliot because of the warm and friendly atmosphere which both staff and tenants create. It has a nice openness feeling to it and it combats isolation and loneliness very well because of the open plan layout.
" Show less

Made by a staff member in 2017

"Both Adactus and Wigan Council staff work as one TEAM supporting the residents in all aspects of their daily lives. "
Made by a staff member in 2017


"It is a lovely welcoming place to work. Great team work with all the staff and managers. Provides activities for clientele to engage in also beautiful..." Show more

"It is a lovely welcoming place to work. Great team work with all the staff and managers. Provides activities for clientele to engage in also beautiful gardens around the property for people to enjoy. It is a pleasure to come to work ." Show less

Made by a staff member in 2017

"Eliot Gardens is a great place to work, The Scheme has a modern spacious layout. There is a variety of events and activities in which the tenants pa..." Show more

"Eliot Gardens is a great place to work, The Scheme has a modern spacious layout. There is a variety of events and activities in which the tenants participate and engage with. There is a great team of hardworking staff who ensure a positive atmosphere." Show less

Made by a staff member in 2017

"There is a lot of varied entertainment for the residents, Staff are extremely engaging with the residents; there is no task too big for them. Excellen..." Show more

"There is a lot of varied entertainment for the residents, Staff are extremely engaging with the residents; there is no task too big for them. Excellent service.
" Show less

Made by a visitor in 2017

"I love working at Eliot gardens; it's something different everyday. I enjoy working with the residents and helping them overcome any issues they have...." Show more

"I love working at Eliot gardens; it's something different everyday. I enjoy working with the residents and helping them overcome any issues they have. I love the team spirit that we have and that we all get on. Best place to work." Show less

Made by a staff member in 2017

"A very welcoming place with lots of community activities.Staff are hardworking and passionate about what they do."
Made by a visitor in 2017


"the staff at Eliot Gardens are very professional and take pride in their jobs. There are always lots of varied activities taking place and a warm welc..." Show more

"the staff at Eliot Gardens are very professional and take pride in their jobs. There are always lots of varied activities taking place and a warm welcome atmosphere" Show less

Made by a visitor in 2017

"The staff are all amazing. Every time I visit the scheme staff and residents are welcoming. Jackie the Manager and in particular the catering appren..." Show more

"The staff are all amazing. Every time I visit the scheme staff and residents are welcoming. Jackie the Manager and in particular the catering apprentice Tom that works here enjoy a wonderful rapport with residents ensuring that their needs are paramount and expectations always exceeded." Show less

Made by a staff member in 2017

"5* in every way. There's always something to do with great activities and services in fab surroundings. I only wish there were more of these schemes a..." Show more

"5* in every way. There's always something to do with great activities and services in fab surroundings. I only wish there were more of these schemes around for people with dementia to go to - thank you Eliot Gardens for everything you do" Show less

Made by a visitor in 2017

"Excellent scheme - brilliant facilities, friendly atmosphere"
Made by a staff member in 2017


"Caring, friendly, bright, innovative scheme"
Made by a staff member in 2017


"Brilliant, clean and well managed scheme"
Made by a visitor in 2017