Bluebird Home Care (Brighton and Hove)
What does it do?
Our aim is to provide the highest quality care in our customers own home thus providing a realistic alternative to residential care. We will create a bespoke package of care to suit your own personal wishes and needs, anything from 15 minute visits to live-in care.
Assistance with getting up and going to bed. Washing, shaving and dressing – whatever you would like us to help with.
We can 'pop in' to ensure your safety and wellbeing.
Provide companionship.
Undertake domestic tasks such as cleaning, laundry or ironing, either on a regular basis or a one off spring clean.
Medication - Prompting for the timely provision of correct medication as well as picking up your prescriptions from the chemists.
Support and assistance which enables you to continue with simple pleasures such as a walk, or spending time in the garden, but most importantly allowing you to live in the home you love.
Cook meals, prepare drinks and help you to meet any dietary, religious or cultural requirements.
Shopping - Either taking you out with us or alternatively, we can come in, agree a shopping list, go to the shops, come back and put it all away!
Some Customers might like to be pampered once or twice a week – a nice bath and then clean clothes, a changed bed and a good meal before bedtime – whatever it is you would like.
Supporting customers discharged home from hospital with temporary care needs and those living with a terminal illness or life-limiting condition that have chosen home care rather than live in a hospice.
We provide a live in and sleep over service – please call us for further details.
We are very keen to assist with re-ablement so that we may help our customers to become more confident and independent, allowing them to continue living in their own homes. With this, the level of care reduces, hopefully to the point of us not being needed.
Everything you need to stay in the comfort of your own home.
These are only some of the services we provide. If there is anything else that you require, please call us - we are here to help and always available for a chat.
Who it is for?
Bluebird Care provides care not only to Older People but also to people with Learning Disabilities, Physical Disabilities and to Children and their families. Care can range from the straight forward fifteen or thirty minute visit right through to live-in care. With offices across the UK, Bluebird Care is fast becoming the nation's foremost provider of care-at-home
Where it is available?
Local service (Brighton & Hove).
How to access or apply for it:
For further information call 01273 208192
Classification(s):
Info last updated:
23/05/2013
Provider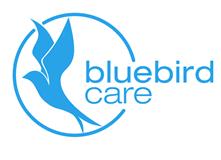 9 Masons Yard, 177 Westbourne Street,, Hove, East Sussex, BN3 5FB