Dudley Assisted Living Centre
What does it do?
The Occupational Therapy team can help elderly and disabled people through assessment, advice, information and
the provision of equipment and / or adaptations to their homes. The Centre has a range of equipment to assist daily living. It is located in an
adapted house attached to Jack Newell Court, Coseley; which enables demonstrations and trial use of equipment within every day settings such as kitchen, bedroom or bathroom.
Who it is for?
The Dudley Assisted Living Centre is an important resource for all disabled people and their carers living in Dudley.
Where it is available?
Local service (Dudley).
What it costs:
If you are assessed as having an essential need for any of the equipment it will be provided FREE of CHARGE on a loan basis until the item is no longer required, but will remain the property of Dudley MBC.
How to access or apply for it:
Contact the Occupational Therapy Team on 01384 813090
What to expect then:
Qualified staff will offer a full assessment to determine what is most appropriate to assist you. They will also offer comprehensive
information and independent advice about the equipment and lifts on display. If required, equipment will be delivered to your home. On some occasions it may be necessary to also visit you at home where a more detailed assessment is required. Staff will also be able to inform you about other services offered by the Local Authority.














What to Expect A member of staff will greet you on arrival and take you to our waiting area. (A lift is available if required).The waiting area is located on the ground floor within Jack Newell Court
Classification(s):
Info last updated:
03/03/2011
Provider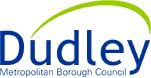 1 Ebenezer Street, Bilston, West Midlands, WV14 9LP